More Great Books
09/17/2014 08:07AM ● By Robert Frey
By Ray Saadi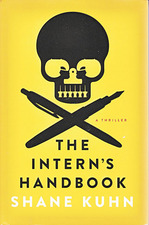 THE INTERN'S HANDBOOK By Shane Kuhn, Simon and Shuster, $25
John Lago is a hitman and he wants you to be one, too. That's why he's written this book of rules. This seriocomic thriller is not as gruesome as the cover suggests but is rather fun. Lago's final assignment is to eliminate the head of a highly protected Manhattan law firm, which seems like a piece of cake when he is hired by the firm. Problem is, he falls in love with Alice, an associate in the firm, who turns out to be an FBI agent. While it seems immoral to side with an indiscriminate killer, you'll find yourself cheering him on.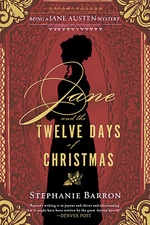 JANE and the TWELVE DAYS of CHRISTMAS By Stephanie Barron, SOHO Crime, $25
Jane Austen Lives! Reincarnated as an amateur sleuth by Stephanie Barron, Jane emerges here in the 12th of this series of mysteries. It's Christmas Eve, 1814 and Jane is spending the holidays with family and friends at the ancestral home of the wealthy Chute family. Everyone is happy and awaiting the New Year. Then, one of the revelers dies in a tragic accident, which Jane believes is no accident, but murder. Certain the killer is still among the guests, she's determined to discover whodunit.