Roadtrip Apps

07/11/2014 08:09AM ● Published by Robert Frey
By Gail Suberbielle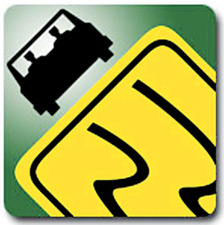 Roadside America®
For your next family road trip, be sure to download the Roadside America app. This fun travel app (great for kids!) lets users learn about the wackiest tourist attractions our country has to offer, from the "world's largest (ball of twine, totem pole, etc.)" to a year-round Christmas house, a military museum, oddball gravestone or a myriad of other attractions. Keep track of where you've visited, with the Been There! Feature, call ahead to get information, check ratings and reviews and get a sneak peak with photos of your chosen attraction. The initial app purchase lets users unlock a particular region of the United States, with an upgrade purchase to unlock all 9,000-plus attractions in the United States and Canada. Cost: $2.99.
World Festival Guide®

Whether you're planning a "staycation," a trip across the United States or to another country, you won't want to miss the World Festival Guide as a helpful planning guide. This terrific interactive guide features more than 200 festivals worldwide, including photos, historical background, videos, dates, dangers/useful tips, maps and more. Search by location or type of festival, and even find out the hottest outfit to wear at the festival you're attending with the "festival style" section. The app has info on festivals from the Kentucky Derby to the Running of the Bulls, UFO, Iditarod, the Cannes Film Festival – a little something for everyone. Cost: $2.99.
Life+Leisure
,
Today
,
In Print
apps
roadside america
world festival guide