Mysteries For The Beach
07/08/2014 09:13AM ● Published by Robert Frey
By Ray Saadi – Book Editor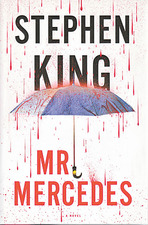 MR. MERCEDES By Stephen King, Scribner, $30
King is at the top of his form, (when is he not?), as his protagonist, retired Detective Bill Hodges, matches wits with the certifiably insane Brady Hartfield who, years before, plowed a stolen 12 cylinder Mercedes into a crowd, killing eight, wounding 15 and escaping. Hodges, who's haunted by this, his last unsolved case before retiring, suddenly begins receiving email taunts from Hartfield. Hodges determines to identify and take down this killer with the help of two very unlikely aides. The suspense is intense as Hodges races against time to prevent Hartfield from blowing up a concert hall filled with thousands of screaming fans.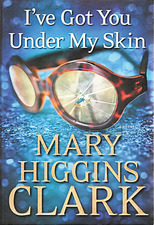 I've Got You Under My Skin By Mary Higgins Clark, Simon & Schuster, $26.99
The only things three-year old Timmy remembered about the man who killed his father were the man's piercing blue eyes and the words, "Tell your mother she's next, then it's your turn..…" Five years later, Timmy's mother, Laurie Moran, the producer of a true crime series, is still haunted by those words as she struggles to recreate the cold case murder of socialite Betsy Powell. The victim was suffocated in her bed after a gala celebration for her daughter and three friends. Unbelievably, the three friends all agree to recreate the gala in Betsy's house. And, you guessed it – more murder ensues.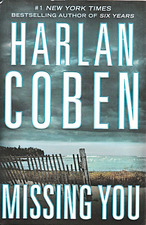 Missing You By Harlan Coben, Dutton, $27.95
Searching a dating online service can sometime deliver a winner or, in the case of NYPD Kat Donavan, can bring painful memories of a long lost love. Daring to try and connect again with ex-fiancé, Jeff, Kat instead gets mired in a horrific case of kidnapping, torture and murder. As the body count builds, she is drawn more and more into unbelievable terror. Somehow she connects with a young computer whiz whose mother has disappeared and with his help, Kat begins to unravel the mystery while she herself, is drawn into tremendous danger.