Books For The History Lover
06/27/2014 08:00AM ● Published by Aimee Cormier
By Ray Saadi - Book Editor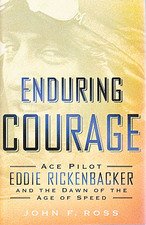 Enduring Courage: Ace Pilot Eddie Rickenbacker And The Dawn Of The Age Of Speed By John F. Ross, St. Martin's Press,  $27.99
Before becoming America's famous Flying Ace in WWI, shooting down more enemy planes than any other pilot and being awarded the Medal of Honor, Eddie Rickenbacker was a world-renowned racecar driver who raced in the first Indy 500 and later bought the track. He then began manufacturing his own brand of cars, the "Rickenbacker Six" among them. In 1938 he bought Eastern Airlines and turned it into entrepreneurial success and twice-survived two horrific crashes; one in the Pacific where he helped seven others survive on rafts for 24 days.  He was a genuine hero, answering his government's call whenever asked.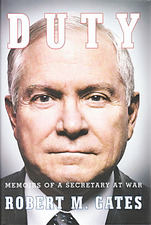 Duty: Memoirs Of A Secretary At War By Robert M. Gates, Knopf, $35
Robert M. Gates personifies the definition of Patriot. In his memoir, he describes his service in the Central Intelligence Agency, on the National Security Council and as Director of Central Intelligence under President George H. W. Bush.  When the younger President Bush, George W., asked Gates to leave his post as President of Texas A&M to become Secretary of Defense, he didn't hesitate and remained in that post during President Obama's presidency. Above all his duties, he treasured most his visits to servicemen at the fronts in Iraq and Afghanistan. To learn what really goes on behind the scenes in Washington, take it from the man who was there. Gates now serves as Chancellor of the College of William & Mary.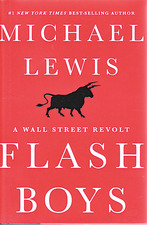 Flash Boys By Michael Lewis, W.W. Norton & Company, $27.95
If you ever suspected that some banks and investors had unfair advantages, you were right. That is, until floor traders were replaced by computers that could make trades at two milliseconds (it takes 100 milliseconds for you to blink). That little millisecond which allowed unscrupulous traders an opportunity to add just one-cent to a stock you bought could add millions in profits for them. The "Flash Boys," led by Brad Katsuyama, a trader for the Royal Bank of Canada, gave up jobs paying hundreds of thousands of dollars, to build a system that leveled the playing field and, had they been greedy, could have made them all super wealthy.  Lewis turns heady stuff into novel style pleasure.