Books Of The Moment

06/20/2014 10:14AM ● Published by Aimee Cormier
By Ray Saadi - Book Editor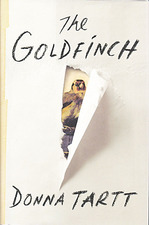 THE GOLDFINCH By Donna Tartt, Little, Brown & Company, $30
Warning dear readers, this book is very long, over 770 pages, which I assure you, won't seem long at all once begun. It is addictive, involving and enjoyable. It's the story of Theo Decker, who at thirteen is left orphaned by the death of his mother in a horrible explosion from which he miraculously escapes. By some odd circumstance, a small priceless painting comes to his possession (Fabritius' Goldfinch) which becomes like a millstone from which he can't free himself. It follows him everywhere through his many unrequited love affairs, his acquired knowledge of expensive antiques, and a life of crime from which he narrowly escapes. The book's winning Tartt the Pulitzer Prize will not surprise you when you're done.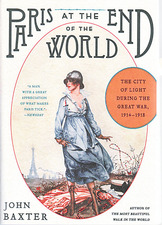 PARIS AT THE END OF THE WORLD By John Baxter, Harper Perennial, $15.99
Books about war should be about guns, not roses. Baxter's memoir about his grandfather is not only different but also delightful. Set almost entirely in Paris during WWI, we find Parisians enjoying their lifestyle even as the German's "Paris Gun" blindly daily fires shells their way, seldom hitting a meaningful target. Paris welcomes American celebrities like Hemingway who drives an ambulance while Parisian taxi drivers transport soldiers to the front. It's an easy and enjoyable read.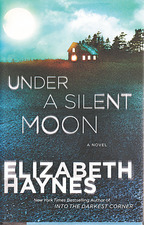 UNDER A SILENT MOON By Elizabeth Haynes, Harper, $25.99
In a peaceful little English village, all hell breaks loose as not one, but two local ladies are found dead, within a few miles and hours of each other; one murdered, the other a possible suicide. Solving this case falls to newbie DCI Louisa Smith and her first team of investigators. Further complicating the case for Lou is the involvement of her former married lover. In addition, top officials keep a watchful eye on her. Interestingly, the book utilizes actual police forms and reports lending great authenticity to the story. This is a great start to a new series.
Life+Leisure
,
Today
,
In Print
Ray Saadi
Acadiana LifeStyle
donna tartt
john baxter
elizabeth haynes