Apps For Keeping Track
06/10/2014 09:54AM ● By Aimee Cormier
By Gail Suberbielle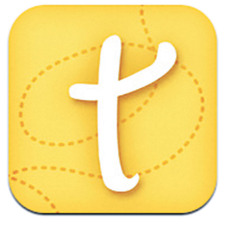 Timehop®
Some of our favorite apps from past columns have included those that allow us to journal or keep track of our daily lives, like 1 Second Everyday or Day One. Timehop takes the concept a step further: By combining your posts and photos from Facebook, Twitter, Instagram, Foursquare and your iPhone, Timehop can present you a "throw-back" snapshot of your social networking past. Each morning, you'll receive a new Timehop to remind you what you were doing on that day a year ago, or two, or three, or more! It's a fun and charming way to revisit memories you may have forgotten. Cost: Free. 
Whitagram®
One complaint about Instagram is that one of the very things that defines it – the square photo – is also very limiting. Sometimes users forget to take their photograph as a square, or the photo they want to use doesn't crop well into the square format. Whitagram allows users to preserve their entire shot, with a bright white background that nicely enhances most photographs, and eliminates the need for cropping photos before uploading. Editing features are very user-friendly, and photos can easily be shared to social networking sites, like Instagram. Cost: Free.
Recifoto®
Family recipes, and the cards or scraps of paper they are written on, are treasured items, and we relish the idea of those being passed down to future generations, complete with dog-ears and splatters from cooking adventures gone by. But what if there were a way to share those recipes, and subsequently, memories, with a larger audience? Enter Recifoto. Simply take a photo of the recipe and post it to the app. Type in the name of the recipe, and use a hashtag to make it searchable by category (#maindish or #appetizer, for example). Rather keep the recipe private? Recipes can be submitted so that only you can see them. Want to share it with friends, family or the world? Your recipe can easily by shared with other Recifoto users, or to Facebook or other social networking sites. Cost: Free.