Books: Big Ideas Explained
06/09/2014 08:00AM ● By Aimee Cormier
By Ray Saadi - Book Editor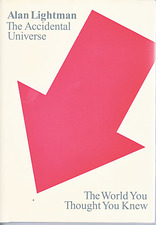 THE ACCIDENTAL UNIVERSE By Alan Lightman, Pantheon Publishing, $24
Lightman is a brilliant physicist and also happens to be a wonderful writer who takes difficult ideas and makes them approachable for ordinary people. Sub-titled "The World You Thought You Knew," Lightman answers questions that may never have occurred to many of us: Why are we on Earth instead of some other planet? And, Why can't we live forever?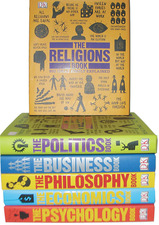 BIG IDEAS SIMPLY EXPLAINED By Experts In The Fields Of Religion, Math And More, DK Publications, $25 each
These six books were created to simply explain in words, pictures and illustrations important ideas on Religion, Philosophy, Politics, Business, Economics and Psychology. They're actually fun to browse through or study and are perfect for students or anyone who enjoys learning from a book instead of searching the Internet. Each volume is up to DK's standards, solidly constructed and beautifully imagined. Alone or together, they are must additions to anyone's library.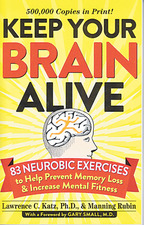 KEEP YOUR BRAIN ALIVE By Lawrence C. Katz, PH.D. & Manning Rubin, Workman Publishing, $8.95
This little book is a genuine gem. Instead of suggesting the usual crosswords, etc., the authors illustrate in simple language just how our brains think and remember. The key is to break routines. For example, change the routine of your daily habits, from breakfast to dinner to TV viewing, the route to work, even eating with your other hand. It's small and compact but full of useful exercises that can help change your life and improve your memory.