Books: Travel, Stress-Free
05/02/2014 07:30AM ● By Aimee Cormier
Book Review By Ray Saadi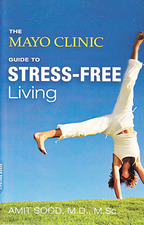 MAYO CLINIC GUIDE TO STRESS—FREE LIVING 
By Amit Sood, M.D., M.Sc, Da Capo Press Lifelong Books, $19.99
Have you ever, while reading a book, suddenly realized you didn't have any idea of what you've just read, or perhaps, driven miles without being aware of the last mile or so?  These and other types of stress Dr. Sood explains and for which he offers excellent solutions. Dr. Sood explains how, instead of meditating as is so often prescribed, we should develop more active attention to the situations that cause us stress and tackle them directly.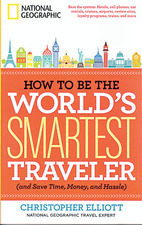 HOW TO BE THE WORLD'S SMARTEST TRAVELER 
By Christopher Elliott, National Geographic, $19.95
For less than $20 bucks you can become "The World's Smartest Traveler" courtesy of the Geographic's travel expert Christopher Elliott, who promises you'll save time, money and hassle. From finding the best guidebook and Internet sites to choosing a travel agent or tips on booking it yourself, his advice will enrich your experience. The chapter on renting a car is worth the price of the book itself and booking a hotel is a cinch with Elliott's advice. Don't leave home without it.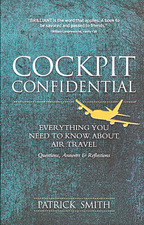 COCKPIT CONFIDENTIAL By Patrick Smith, Sourcebooks, $14.99
If you're flying on your vacation take this book with you. Smith wants you to know that "everything you know about flying is wrong." And he aims to set you straight in his easy to follow Question and Answer format. Get "straight talk on turbulence, the real story on congestion, delays and dysfunction of the modern airport." Smith, a pilot, in short, brings confidence to the faint of heart and ends with the background on all major airlines..