Books: "Crime and Mystery"

04/11/2014 08:49AM ● Published by Aimee Cormier
By Ray Saadi – Book Editor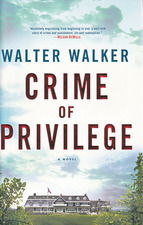 CRIME OF PRIVILEGE By Walter Walker, Ballantine Books $26
A young girl's body is found on an exclusive golf course, brutally murdered. This discovery is particularly troubling to George Becket who witnessed the girl being abused by a Senator's son and nephew during a party at their family's estate. Although pretty drunk, George pulled one boy off, then left. No one was ever arrested or placed on trial. George, a lawyer attached to the DA's office, was persuaded years later by the girl's father to investigate, a decision he would regret because after all, the very rich and powerful can get away with murder, can't they?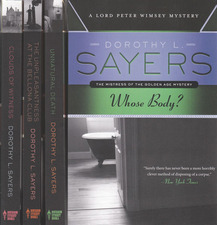 WHOSE BODY? By Dorothy Sayers, Bourbon Street Books $14.99
Four new releases in Ms. Sayers' excellent mystery series featuring Lord Peter Wimsey are now added to the six from a few months ago, previously reviewed here. In this mystery a body is found in a stranger's bathtub, identity unknown. Who is he? How was he murdered? And, how did he get into that tub? The fastidious Wimsey figures it out in his classic manner in this as well as three other mysteries.
Shop+Eat+Drink
,
Today
,
In Print
Ray Saadi
Acadiana LifeStyle
walter walker
dorothy sayers