Decision Day
04/08/2014 10:54AM ● By Aimee Cormier
Compiled by Michelle Matthews Calloway
High School seniors across Acadiana are one month or less away from one of the most important events in their lives to date: graduation! Parents, teachers, administrators and staff have worked tirelessly to deliver positive educational outcomes to our students, and each with the end-state goal of preparing our students for the educational and vocational steps that will move them forward into their next phase of life.
Now that the educational foundations have been laid, high school seniors are faced with their own personal "D-Day" or Decision Day in order to answer the question, "Where do I go from here?" Read on to learn more about the advantages offered by dual enrollment and a few of the popular local and in-state choices available to our high school graduates.
DUAL ENROLLMENT – LOUISIANA
EARLY START© PROGRAM 
Students have the opportunity to experience Dual Enrollment in college while still in high school. This special enrollment is offered through the Louisiana Early Start Program, which provides tuition assistance to eligible 12th grade students from public high schools that enroll in eligible college courses for dual credit at an eligible public or private college or university.  Students must meet general eligibility requirements as well as course requirements to enroll in college level, degree credit courses, enrichment/developmental courses or work skills/technical courses.  Eligibility is determined by the student's PLAN and/or ACT test.  The student must complete an application, submit to the specific teacher and the teacher will submit to the appropriate college for credit.
A student may enroll in a maximum of 3 credit hours per semester, up to 6 credit hours per academic year, with Early Start funding. (The student is responsible for additional enrollment costs if exceeding the 3 credit hours per semester limit, even if the student enrolls in more than one college or university.)  A dual-enrolled student is expected to follow the same withdrawal deadlines as any other undergraduate student in the college or university.  Students with an appropriate GPA who have earned dual enrollment credits may be eligible to receive an academic endorsement on their high school diploma.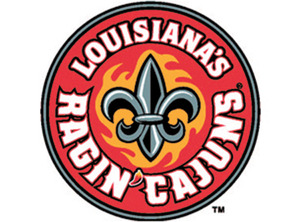 UNIVERSITY OF LOUISIANA AT LAFAYETTE
   Imagine a place where welcome is in the air, invention is a way of life, red is everywhere you look and ragin' is what you want to be. That's UL, that's Lafayette! Every year, UL-L welcomes more than 6,000 undergraduates including freshmen, transfers, students returning after a break and international students.
   Students are invited to explore the University and sample the ragin' spirit that drives our community, informs our work, and enhances our play. 
   Students will see that spirit in the collaborative classrooms and recognize it in UL-L's basic and applied research, efforts to improve the survival of coastal communities, the health of fisheries in the Gulf and the literacy of low-income children.
UL-L boasts a nationally recognized nursing program, a rigorous honors program, new online options for traditional and non-traditional students and a fast-moving campus renewal. UL-L is a research university that can address large-scale issues with passion and ingenuity—and still nurture individual students with inventive, attentive teaching.
One of the best discoveries about UL-L is its value: the university is ranked "the most affordable university in the state," so students (and parents!" can be assured their children will graduate with good preparation and lower debt. When UL-L's faculty and staff say "bienvenue" (welcome), they mean, "Welcome to your future!" 
   In addition to the Lafayette location, an undergrad campus is also located in Monroe. Visit the Louisiana.edu website for more information and download all course offerings at louisiana.edu/admissions#sthash.sgyhODFI.dpuf.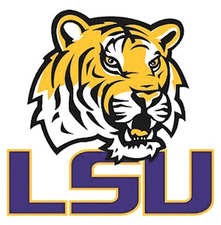 LOUISIANA STATE UNIVERSITY
   Louisiana State University is home of the "Fighting Tigers" and their Bengal tiger mascot, Mike VI. LSU is the flagship institution of the state of Louisiana and is one of only 30 universities nationwide holding land-grant, sea-grant and space-grant status.
Since 1860, LSU has served the people of Louisiana, the region, the nation and the world through extensive, multipurpose programs encompassing instruction, research, and public service. The University brings in more than $150 million annually in outside research grants and contracts, a significant factor for the Louisiana economy. 
   Since its first commencement in 1869, LSU has awarded nearly 200,000 degrees. That number continues to grow and includes some of the nation's best and brightest graduates. The quality of LSU's academics is reflected in the number of nationally ranked programs and nationally recognized scholars at LSU.
   LSU Student Life & Enrollment focuses on creating an environment that fosters student success. Their mission is "to recruit, admit, engage, retain, and graduate a diverse student population for success at LSU and beyond. LSU's SLE enhances learning by fostering critical thinking and ethical responsibility to create a university experience that transforms lives." SLE supports each student both inside and outside the classroom in becoming engaged on campus academically and personally. The programs, services and quality-of-life facilities are designed to maximize students' potential and help them succeed. Whether through campus involvement, academic support, service and accountability opportunities, SLE's collaborative teams help students connect with peers, faculty, staff and alumni for a more meaningful LSU experience. 
   In addition to the Baton Rouge location, campuses are also located in Alexandria, Eunice and Shreveport. For a complete listing of course offerings visit appl003.lsu.edu/booklet2.nsf/mainframeset.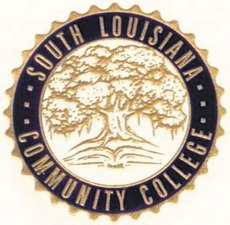 SOUTH LOUISIANA COMMUNITY COLLEGE
   South Louisiana Community College offers various educational programs at eight Acadiana campuses. SLCC's small-campus environments are friendly, affordable and close to where students live and work. 
   At SLCC, faculty and staff know students by name. Students receive the proper attention and support to create an educational journey that prepares them for additional learning and a career. Faculty members challenge, encourage and support students at each step toward achieving their educational, professional and personal goals. 
Friendly faces are all around. SLCC faculty members and staff are like an extended family for students; always ready to listen, to give advice and to offer support. From classrooms to offices and common areas, this collegial attitude creates community and a positive environment for learning at each SLCC campus. Because today's students must juggle multiple demands on their schedules, SLCC provides daytime, evening, online and video-conferencing courses to enable students to complete an education while maintaining other responsibilities. 
   SLCC is a college where innovation is an expectation and care is commonplace. SLCC remains true to its mission to be a proactive provider of excellent education and training for residents of South Louisiana. It serves students throughout an eight-parish area. Whether academic or technical programs are the goal, students will find that SLCC is easily accessible and a source of valuable educational services in Acadiana.
Technical education prepares students for a specialized trade. These specializations provide hands-on experience, which can be translated into gainful employment in today's competitive job market. With instructors who have "real world" experience, SLCC students are able to acquire knowledge and skills that keep them on the forefront of today's industry. 
   With an Associate's Degree from SLCC, students will be prepared to transfer to a four-year institution or proceed directly into a career following graduation. The flexibility of classes is designed to accommodate the needs of first-time freshmen, students with families and working professionals. Because of the Associate Degree's short time of completion and affordability, students see a quick return on their investment. 
Regardless of a student's ultimate educational goal, they can begin by earning a degree at South Louisiana Community College. SLCC's academic reputation and accreditation ensure that credits earned are fully eligible for transfer to the four-year institution of the student's choice.
   Visit solacc.edu/academic-programs for information on academic programs.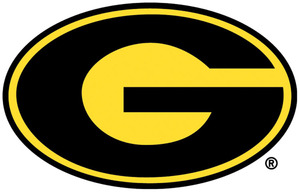 GRAMBLING STATE UNIVERSITY
   Founded in 1901, Grambling State University combines the academic strengths of a major university with the benefits of a small college, a combination that enables students to grow and learn in a serene and positive environment. Located in Grambling, LA, and situated on 590 picturesque acres, Grambling offers more than 800 courses and 68 degree programs in five colleges, including an honors college, two professional schools, a graduate school and a Division of Continuing Education. National and local employers recruit graduates from Grambling's excellent nursing, computer science, teacher education and other programs.
   Grambling University's vision is to be a distinguished institution that produces accomplished graduates sought after by global employers and top-tier graduate and professional schools, particularly in the fields of science, engineering technology, mathematics, business, nursing, mass communication and teacher education. In addition to being one of the country's top producers of African American graduates and the top producer of Computer Information Science graduates in Louisiana, Grambling is the home of the internationally renowned Tiger Marching Band and the "winningest" coach in college football, the legendary football coach Eddie Robinson, Sr., whose tenure is memorialized in a campus museum, funded and operated by the state of Louisiana. Steeped in history, with a longstanding tradition of excellence, Grambling State University continues to emphasize the value and importance of each student, exemplified by its motto: "Where Everybody Is Somebody."
   For a complete list of academic programs and majors visit gram.edu/academics/majors/.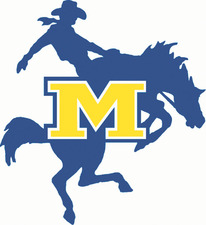 MCNEESE STATE UNIVERSITY
   Founded in 1939 and situated on a 121-acre main campus in Lake Charles, LA, McNeese State University also includes a 503-acre MSU Farm, a 65-acre athletic plant and student apartment complex, the Louisiana Environmental Research Center, Burton Coliseum and nearly 1,600 of donated farm property used for research, farming and ranching.
MSU is an evolving comprehensive university with the primary educational mission to provide a wide range of baccalaureate and carefully selected graduate curricula, distinguished by academic excellence. Fundamental to this mission is the faculty commitment to excellence in teaching, research and creative scholarly activity.
   At McNeese, students can choose from more than 75 degree programs offered by the Colleges of Business, Education, Engineering and Technology, Liberal Arts, Nursing and Science, the Division of General and Basic Studies and the Doré School of Graduate Studies. With an enrollment of almost 9,000 MSU's students hail from 56 parishes, 34 states and 49 countries.
   Visit mcneese.edu/academics for a complete listing of academic offerings.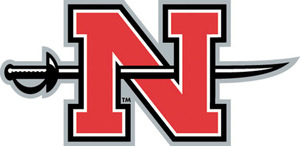 NICHOLLS STATE UNIVERSITY
   Affectionately known by its alumni as "Harvard On The Bayou," Nicholls State University is located in Thibodeaux, LA. The comprehensive regional university serves a diverse population of traditional and nontraditional students. Located in "Cajun Country," NSU lauds itself as an expression of Southwest Louisiana's generous and embracing culture. Students can expect a serious education delivered with gusto. That means intense learning, career preparations, fast friendships and an appetite for accomplishment.
   For more than half a century, the university's strong general education program has prepared students to be leaders in a global society and has enhanced their ability to create a vision for the future. Nicholls capitalizes on the region's geography and culture by offering distinctive academic programs in the culinary arts and geomatics.
With its prime location along the banks of Bayou Lafourche, Nicholls also provides unique opportunities for instruction and research in the fields of marine and environmental science. The university has assumed a leadership role in an area known for its agricultural, fishing, petrochemical and oilfield-related industries. Nicholls continues to contribute significantly to the region's growth in new technology, manufacturing and international trade.
   By maintaining partnerships with businesses, local school systems, community agencies and other educational institutions, Nicholls actively participates in the South-central Louisiana's development. The university maintains a strong commitment to the well being of local residents. Through the expansion of health science programs, Nicholls collaborates with a nationally recognized health care industry in the Houma-Thibodaux area.
   The university also proudly partners with Fletcher Technical Community College in Houma, located about 20 miles south of Nicholls. Both campuses work together to provide complete access to higher education in South-central Louisiana.
For more information and a list of degree offerings visit nicholls.edu/programs/.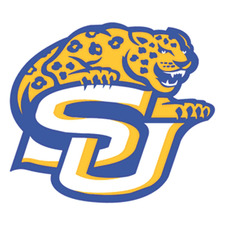 SOUTHERN UNIVERSITY
   Southern University opened its doors in 1880 in New Orleans, Louisiana, with 12 students, five faculty members, and a budget totaling $10,000. In 1914, the University was relocated to Louisiana's capital city - Baton Rouge. Today, Southern University and A&M College is a comprehensive institution offering 4-year, graduate, professional and doctorate degree programs, fully accredited by the Southern Association of Colleges and Schools. What began as a dream in 1880 is today a living legacy of determination, commitment and success. The Southern University and A&M College System is the only historically Black university system in the United States.
   The Southern University System is a multi-campus, State of Louisiana university system continually building upon a foundation of providing opportunity to students from all walks of life. The SU System has a diverse enrollment and is a leader in graduate and undergraduate level education through quality four-year, graduate, professional and research programs among its five Louisiana campuses in Baton Rouge, New Orleans and Shreveport. 
   Southern is among the top producers of African-American graduates in combined disciplines of engineering, technology, business, computer science, nursing and mathematics. Widespread accomplishments of Southern's faculty and alumni have positively impacted society at every level. 
   Southern values excellence in teaching, research and public service. The university is committed to providing a safe environment conducive to learning while operating in accordance with the highest standards of management and efficiency. Southern aspires to prepare students to compete globally in their respective professions and to provide advanced study in graduate and professional schools. 
Southern's mission is to further develop and fortify its land grant purpose with emphasis on appropriate access and delivery of quality instruction, problem-solving, high-impact research, extension, and service. The University is committed to a broad program of research and creative work to inspire faculty and students in a quest for knowledge and to aid society in resolving its scientific, technological, socio-economic and cultural problems. 
   Visit subr.edu/index.cfm/page/16/n/32 for a list of degree programs.