Books: Political Commentators' Autobiographies
04/04/2014 07:30AM ● By Aimee Cormier
By Ray Saadi – Book Editor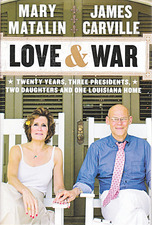 LOVE & WAR
By Mary Matalin & James Carville, Blue Rider Press $28.95
These two disparate personalities– Mary a conservative, James a liberal– were expected to have marital conflicts and, they did, but none as bitter as when Mary signed on as Assistant to Vice President Cheney. They didn't speak for some time and when Mary was almost done with her year at the White House the twin towers fell. James was terrified until he learned she was secure in the underground bunker and overjoyed when she returned home. She loves animals, he doesn't. On one subject they fully agree; they love New Orleans and their stately old house there. Ironically, James just signed on with the Fox Conservative Network.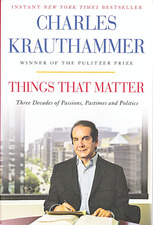 THINGS THAT MATTER
By Charles Krauthammer, Crown Forum $28
Speaking of "Fox News," Krauthammer is a frequent guest on several of their programs including Bill O'Reilly's where his respected opinions are seldom interrupted by the host. Krauthammer earned his medical degree from Harvard but was permanently paralyzed in a swimming pool accident his freshman year. That, however, never interfered with his interest in government and its politics. This book is a compilation of many of his essays over the past three decades and is the kind of stuff that makes one think.