Apps for Kids: Part 1
04/04/2014 07:30AM ● By Aimee Cormier
By Gail Suberbielle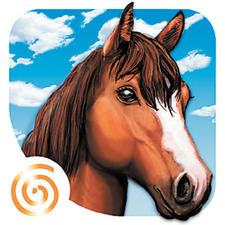 Horse World 3D: My Riding Horse®
We've been scouring the app store for some of the best apps for children and have some really great ones this month. One of our favorites is Horse World 3D, which comes in free and paid versions ($1.99). The premise of this app is like other similar apps (Pou, for example): Learn to care for your horse or ride it in the arena. Kids can learn to groom their horse, clean out its pen and feed it, pet it, and master riding ring courses. A virtual "riding instructor" helps the little ones learn how to lead their horse and complete the courses. In-app purchases allow for extras like gear or courses with more obstacles. Cost: Free or $1.99  for an upgraded version.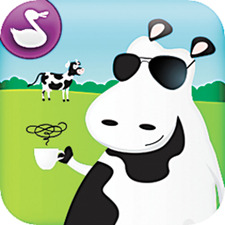 Old McDonald by Duck Duck Moose®
Duck Duck Moose has a marvelous series of apps for kids, and we've selected one of our favorites, Old MacDonald, for this month's review. Users can listen to the classic childhood song in five languages – English, Spanish, Italian, German, and French – or hear the song played on a variety of instruments, including the cello or the kazoo! They can even create a recording of themselves singing Old MacDonald. Additionally, there are lots of fun activities, like balloon popping, jumping with frogs on lily pads, or opening barn doors for the ducks. Designed for ages 2-6, the Old MacDonald app is designed to assist with cognitive skills, language and motor development. Cost: $1.99.