Books: March is for Mayhem
03/28/2014 08:00AM ● Published by Aimee Cormier
By Ray Saadi - Book Editor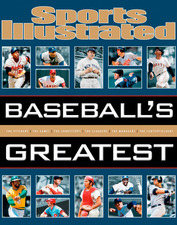 SPORTS ILLUSTRATED BASEBALL'S GREATEST, Edited by Bill SykenSports Illustrated Books, $32.95
Baseball is in the air and soon we'll hear, "Play Ball!" If you can't get to the stadium, you can still enjoy this oversized book of stories, photographs and history, this time devoted to one subject only: baseball and its greatest moments. For devoted fans and the curious, this collection chronicles baseballs' most famous players, from Babe Ruth and the notorious "Shoeless Joe Jackson" to Alex Rodriguez, now much in the news. Experts consulted by Sports Illustrated selected the Top 10 players at each position; pitcher, catcher, the bases and outfield. Great photographs complete the experience of being in the park.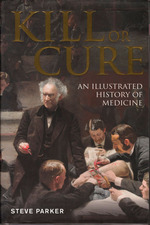 KILL Or CURE, By Steve Parker, DK, $30
The most remarkable part of this story is learning how much our ancestors, thousands of years ago, knew about medicine. Have a headache or other pain? The "Medicine Man" might advise, "Chew a piece of willow bark (the original aspirin) and call me in the morning." Absolutely amazing are the tools employed by the ancient surgeons, and their uses are frightening to imagine. The author takes us through all the manifestations of medicine from the discoveries of oral medications, through today's medical miracles of stem cells, heart transplants and more.