Spotlight Acadiana
03/28/2014 08:00AM ● Published by Aimee Cormier
By Jessica Drago
In Acadiana, every parish contains cities with beautiful Main Streets, sought after Cajun food, festivals with strange names and friendly residents. Each parish claims to be the "most Cajun" because in Acadiana that is something to be envied. Startups are building new offices and other companies are relocating to Acadiana, attracted not only by the prospering local economy, manufacturing, oil and gas and seafood industries but also by the cultural experience each parish has to offer. Acadiana encompasses an eight-parish region, five of which are covered by Acadiana LifeStyle: Iberia, Lafayette, St. Martin, St. Mary and Vermilion.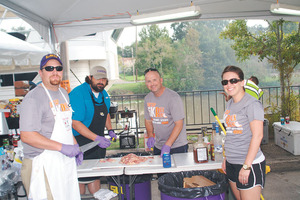 Iberia Parish: Avery Island, Delcambre, Jeanerette, Loreauville, Lydia & New Iberia "The Heart of Cajun Country"
Iberia Parish is not only the home of the World Championship Gumbo Cook-off in New Iberia and the Tabasco® factory on Avery Island, but it is also the birthplace of famed Louisiana artist George Rodrigue and the inspiration behind James Lee Burke's Dave Robicheaux detective novel series. This Parish is full of inspiring beauty, rich Cajun culture and modern advancement. The city of New Iberia was even included in Forbes magazine's top 15 list of "America's Prettiest Towns."
Economic Development
New Iberia ranked number six on CNN's "America's Best Small Town Comebacks" list for 2013. CNN felt the town earned this ranking by making use of revitalization programs, like the Main Street program, and by renovating the Evangeline Theater. The network admired New Iberia's new methods of promoting tourism and enjoyed the local restaurants. The town is also attracting attention from numerous big businesses.  National Oilwell Varco announced they will bring their $23 million drilling technology facility to New Iberia. It is estimated that the facility will create 150 new direct jobs and countless additional indirect jobs. Halliburton is currently constructing a "super campus" complex at Acadiana Regional Airport that is rumored to grow into a facility with 1,500 jobs. Iberia Parish has begun construction on a new business park across from the Acadiana Regional Airport in 2013, called Progress Point. The Iberia Industrial Development Foundation claims the park will be a "state-of-the-art" facility sitting on 50 acres at the corner of Jefferson Island Road and Highway 90.
Land/Waterway Development
The Port of Iberia is leading Acadiana in the oil drilling industry. The Port is perfectly located for oil and gas companies looking to extract "black gold" from the Gulf of Mexico. The Port of Iberia has a $1.25 billion economic impact on the regional and state economy, according to a 2012 study by Dr. Jim Richardson, Louisiana State University professor of economics. The port has created over 9,300 jobs both directly and indirectly. The Delcambre port has also been busy expanding and still recovering from Hurricane Rita. The port already has the Delcambre seafood and farmer's market and the North Pier Marina, but improvements are still being made. The port will soon include a new recreational boat launch, additional piers and docks, a pavilion and a fishing/observation pier, according to the port's website. The new additions will help the local shrimping industry by promoting recreation and tourism to the area. Teche Ridge is New Iberia's premier housing development project. The goal of the community is for its residents to live within close proximity of everything they need.  Their hope is that living in the community will not only be convenient but will lead to residents reducing their travel time and gas usage. Teche Ridge aims to be Iberia Parish's first ecofriendly housing development.
Education
Boys & Girls Clubs of Acadiana recently announced that it was awarded a three-year $1.9 million 21st Century Community Learning Center (CCLC) grant by the Department of Education and the Office of Student Programs of the State of Louisiana. The title of the funded program is CLASS 21 (Cultivating Lifelong Achievement and Student Success in the 21st Century). It will service over 500 students annually from three Iberia Parish School System elementary schools: Pesson Elementary, Park Elementary and Johnston Hopkins Elementary. The ClASS 21 program began at all three schools on October 7, 2013. CLASS 21 seeks to establish a sustainable, community-based network of qualified and caring adults to provide students with extended learning time programs. One such program is Power Hour, which is a homework help and tutoring program that encourages students to develop the daily habit of completing homework and quiet study. The Triple Play program strives to improve the overall health of students by increasing their daily physical activity, teaching them good nutrition and helping them develop healthy relationships. The SMART Moves program is a prevention program that exposes students to protective factors that promote positive behaviors, health, well-being and personal success. Boys & Girls Clubs also partner with Sylvan Learning Center of Acadiana to offer students the "Catch Up" with Ace It! Tutoring program. In this program, certified teachers deliver reading and math remediation. Students begin to close the gap of their skill deficits with a small-group targeted academic intervention program that incorporates hands-on learning and explicit instruction.
Food
Every October in New Iberia, people from all over the state and country watch teams compete for the coveted title of World Championship Gumbo Cook-off Winner. This three-day event also includes live music, dancing and extended shopping hours for downtown stores. The 25th World Championship Gumbo Cook-off will take place on New Iberia's Main Street October 10, 11 and 12, 2014. Farmers markets are also flourishing in Iberia Parish as local and organic produce becomes more sought after across the country. The BestLife Iberia Gardens Project is hoping the trend stays around for many years to come. The Project has brought about three gardening co-ops and farmers markets.  The co-ops include: Heirloom Produce co-op, Sugar City Growers co-op and the Iberia community garden co-op. The Sugar City Growers co-op is another BestLife Iberia Gardens Project in Jeanerette. This cooperative broke ground on February 12 and will consist of a hydroponic garden and greenhouse. The Blue Cross Blue Shield Challenge for a healthier Louisiana 2012 grant winner, the Delcambre Seafood and Farmers Market, recently opened its doors. The market is a community project of the Twin Parish Port Commission and Iberia Industrial Development Foundation.  It consists of "an open air fresh seafood and farmers market in Delcambre, Louisiana," as reported by the Iberia Economic Development Authority. The project will also include "a temporary satellite market" called Flash Farm Stand Market on Hopkins Street in New Iberia, Louisiana.
Entertainment & The Arts
New Iberia's annual Sugar Cane Festival reached an attendance total in excess of 60,000 visitors, a record high for the festival's 72nd year. Revenue also increased from previous years due to the allure of diversified food booths, well-known musicians and arts and crafts vendors. Over 18,000 dancers attended the fais do-do last year, and the Sugar Cane Festival Board of Directors aspires to keep increasing attendance numbers to celebrate area sugar famers and the sugar industry. Look for more information and updates on this year's Sugar Cane Festival, which is always held the last full weekend in September.
Iberia Parish native Clifton Chenier was recently honored with a lifetime achievement award at the Grammy Awards January 25. Chenier received the honor for his major contributions to Zydeco music. Due to his passing in 1987, Chenier's nephew, Michael Vital, accepted the award on his uncle's behalf.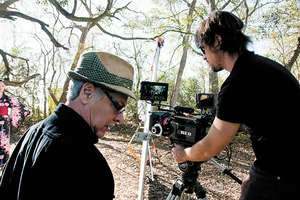 Lafayette Parish: Broussard, Carencro, Lafayette, Scott & Youngsville The Hub City's Wheels Keep Turnin
g   
Lafayette Parish has become an increasingly populous region; competing with larger cities like New Orleans and Baton Rouge. The Parish is home to the popular college town and cultural center of Lafayette and the up-and-coming towns of Youngsville, Scott, Carencro and Broussard. Lafayette Parish is known for its diverse culture, location on the "energy corridor," Cajun cuisine and music and various festivals.
Economic Development
Employers and employees alike are attracted to Lafayette Parish's booming economy. Lafayette proper saw consistent job growth, wage growth and employment increases in 2013. Lafayette's main industries of healthcare, service industry and energy have all continued to thrive during a time of American economic turmoil. The city ranked highly on many prestigious economic development, editorial and online lists and rankings due to its economic success. This past year, Lafayette was home to the second lowest unemployment rate in the state according to the Louisiana Workforce Commission. According to Forbes, Lafayette's job growth has increased by 3.2%. Southern and Business Development called the Hub City a "mini-Houston," due to Lafayette's oil and gas equipment manufacturing market.  Many businesses have also noticed Lafayette's economic growth and decided to expand their companies to Lafayette. Louisiana's movie industry has greatly expanded because of the state's tax credit incentive. With this expansion, a greater need for visual effect studios and sound stages has arisen. The visual effects company Pixel Magic, for example, is developing a new studio in Lafayette. Louisiana's aerospace industry has also expanded. Louisiana Economic Development reported, "A robust aerospace industry, a positive business climate and unique workforce solutions attracted Bell Helicopter's new helicopter assembly facility to Lafayette."
Another town with increased business growth in Lafayette Parish is Youngsville. Youngsville is the fastest growing community in Louisiana, named "The Best City in Louisiana to live in" in 2012 by Yahoo.com. The award was based on the median household income of the residents, their education and the town's low crime rate. Businesses, like the Gulf Coast Equestrian Training Academy, have also chosen to open in Youngsville. It is the only selective equestrian training academy in south-central Louisiana.
Food
Lafayette cuisine has consistently been recognized as some of the best in the state.
Livability.com recognized Lafayette as a "Top Ten Foodie City." Earning the number six spot on the list, the city was recognized for their modern interpretations of traditional Cajun food. The French Press also earned much praise for its award winning chef and tasty breakfast, lunch and dinner menus. Other titles won by Lafayette include: Tastiest Town in the South by Southern Living in 2012 and Best Food City in the USA in the Rand McNally/USA TODAY Best of the Road® Rally in 2013. These contests not only describe the award winning food as "spicy" and "flavorful" but that each plate had a story and history behind it.
Education
The University of Louisiana at Lafayette is not only recognized for its educational excellence and curriculums but its cultural environment. The college town of Lafayette, where both ULL and South Louisiana Community College are located, has recently gained recognition as "the 17th Best College Town in America by Travel & Leisure magazine. In order to earn this ranking, the magazine held a reader poll over social media where the University of Louisiana at Lafayette earned the highest ranking in the "most well rounded" category. Categories included: best food, friendliest, local accents and more. The town was even cited in Convention South magazine in its "South's Historic College Towns with Hip Group Appeal" 2014 list. The University of Louisiana at Lafayette has made higher education more obtainable by being "the most affordable in the state, with the lowest net price to attend — $5,233" according to the U.S. Department of Education. The university made it on to the Department of Education's college affordability and transparency list. ULL has made higher education more obtainable than ever. The university also has been recognized as one of the top fifteen animation and design schools in the south. Animation Career Review elected University of Louisiana at Lafayette as its number fourteen choice, followed by Southeastern University. The university offers a renowned video game design program, as well as a Bachelors of Fine Arts degree program tailored to aspiring animators.
Entertainment
Lafayette is home to a variety of festivals. Festival International de Louisiane was selected (for the second time) as Best World Music Festival (about.com March 2013). It is considered to be the largest French speaking festival in America. Other popular Lafayette festivals include Festivals Acadiens et Créoles and the Zydeco Festival. The parish is a great destination for the arts. Movies are not only being filmed here but also screened in local theaters. Southern film is now becoming its own genre. Vermilionville and the South Arts Southern Circuit of Independent Filmmakers are partnering together for the 2013-2014 season. They will be screening six independent films by southern filmmakers. The films will be screened at the performance center in Vermilionville. With only two films remaining in the season (March 24 and April 14), be sure to check out all the great southern talent.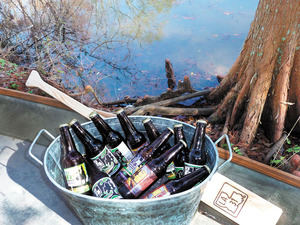 St. Martin: Breaux Bridge, Cade, Cecilia, Henderson & St. Martinville "Where Cajun Country Began"Economic Development
St. Martin Parish recently received an improved credit rating.  Standard and Poor's Ratings Services recently raised St. Martin Parish Government's General Obligation Debt credit rating by three notches to "AA+" from "A+". This new credit rating will save taxpayers money, keeping St. Martin's continually improving economy strong.
Land/Waterway Development
Cajun Palms RV Resort in Henderson is currently developing a new dinosaur park feature. Thirty scientifically accurate dinosaurs will soon be roaming the RV resort, and five of them will even be able to move. The area will be called "Prehistoric Park." Owner Lee Venable plans on later developing the rest of the land into an area for go-carts, a "lazy river", stores and apartments for rent. With the continued success of the RV resort, Prehistoric Park and the other upcoming features are projected to be very successful and good for St. Martin's tourism and economy. 
Education
South Louisiana Community College is in the process of developing its Evangeline campus in the parish of St. Martin. The Evangeline campus will include only one building but will offer programs in the fields of business office technology, welding, nurse's aide, patient care technician and practical nursing. Construction on the campus will begin in July 2014 as part of the bond package, benefitting the Louisiana Community and Technical College System, authorized by the State Legislature in 2007.
Food
Arnaudville is home to the Bayou Teche Brewery. The Brewery refers to their beers in the French-style, bierre. Bayou Teche Brewery is home to LA-31 bierre, which is locally brewed, bottled and packaged. The family owned brewery sought to compliment Cajun food with their craft beer. Bayou Teche bierre is now distributed all over the South. The small brewery has received many honors such as being invited to participate in SAVOR: An American Craft Beer & Food Experience in Washington, D.C. and being featured on Food Network. Four of their beers have been highly rated, winning silver medals from the Beverage Testing Institute (BTI). The brewery and its owner have been featured in publications such as: Southern Living magazine, craftbeer.com and All About Beer magazine.
Entertainment & The Arts
This year Breaux Bridge will celebrate their annual Crawfish Festival May 2, 3 and 4. The three-day event includes crawfish races, Cajun and Creole cultural demonstrations, Cajun and Zydeco dance contests and, most importantly, a crawfish-eating contest. Fried, boiled, crawfish étouffée, crawfish bisque, crawfish boudin, pie, jambalaya and crawdogs are the main attraction. The Breaux Bridge Crawfish Festival has also become one of the largest gatherings of world famous Cajun, Zydeco and Swamp Pop musicians and plays host to over 30 bands on three stages.  Music fills the air from morning into night at Parc Hardy. The sixth annual Heartstrings and Angel Wings Gumbo Cook-off in Henderson will be held in Henry Guidry Memorial Park in Henderson on March 8, 2014. Heartstrings and Angel wings is a non-profit charity that provides clothing for babies in Neonatal Intensive Care Units (NICU). The money made from the cook-off will benefit the charity and the micro preemie babies it serves. Categories for the cook off include seafood and chicken and sausage. The event also includes a silent auction, bake sale and live music. The Bayou Teche Paddle Trail, part of the TECHE Project, aims to build floating docks along the Teche. The TECHE Project is an organization dedicated to the preservation and promotion of recreation along the Bayou Teche. Bayou Teche Paddle Trails are currently being developed along the waterway– in cities like St. Martinville– with the help of the Recreational Trails Program of the Louisiana Department of Culture, Recreation and Tourism.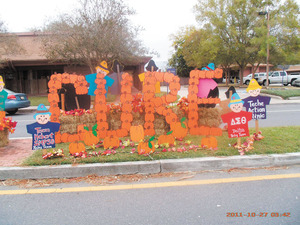 St. Mary Parish: Baldwin, Berwick, Franklin, Morgan City & Patterson The Cajun CoastEconomic Development
St. Mary Parish is also referred to as the "energy coast" and the "Cajun coast". This is due in part to the region's successful oil and gas industry, but now, a new type of energy will be produced in Acadiana. Franklin will soon be home to the state's first wind farm with turbines producing clean, renewable energy. Southern States Renewable Energy will construct eight massive wind turbines near Franklin's isolated coast.  The Cajun coast also has a booming film industry. Films like: "All the Kings Men," "Déjà Vu" and "The Curious Case of Benjamin Button" have all been shot on location in Morgan City and Stephenville. The coast provides a great backdrop for many blockbuster films.
Franklin, although smaller than Morgan City, is an important city in the Parish named to Norman Crampton's list of "Top 100 Small Towns in America."
Land/Waterway Development
In St. Mary Parish there are two ports with access to the Gulf of Mexico. The Port of Morgan City is an import/export port for medium draft vessels, which completed construction on a new boat launch in 2012. The Port of West St. Mary is an industrial site with access to rail and the Gulf of Mexico.
Education
South Central Louisiana Technical College's Young Memorial Campus in Morgan City provides numerous higher education opportunities to students in St. Mary Parish. The Technical College offers degree programs in Air Conditioning & Refrigeration, Business Office Administration, Commercial Diving, Drafting & Design Technology, Industrial Marine Electronics Technology, Information Technology, Marine Operations, Practical Nursing and Welding.
Food
Like all of the parishes in Acadiana, St. Mary offers some of the best seafood in the state. Since St. Mary Parish is along the Gulf of Mexico, its cities offer some of the freshest seafood available. Many of the restaurants like Morgan's Restaurant, Beebee's Seafood and Wiggins Seafood all present an authentic Cajun dining experience.
Entertainment & The Arts
The town of Franklin is home to the Bayou Teche Black Bear Festival and the Franklin Harvest Moon Festival. The Bayou Teche Black Bear Festival aims to educate citizens on the threatened species, encouraging residents to help protect their bayou habitats. This Festival is celebrated in downtown Franklin in April each year. The Franklin Harvest Moon Festival helps promote Franklin's local economy by encouraging residents to shop downtown. The Festival also features live music, a car show and retail promotions, which will take place in October. Morgan City features the popular Shrimp and Petroleum Festival every Labor Day weekend. The Shrimp and Petroleum Festival is one of the biggest festivals in Acadiana. The Louisiana Association of Fairs and Festivals have voted it as "Festival of the year and Best Festival" for many years. The Festival celebrates Morgan City's shrimp and petroleum industries and those who work for the industries. It features plenty of Cajun food (including shrimp prepared every way conceivable), live music, a 5k fun run and walk, a golf tournament, arts show, children's village and Mr. Charlie tours. Mr. Charlie is an off shore drilling rig accessible to the public. Mr. Charlie tours allow the public to experience the realities of life on an oilrig.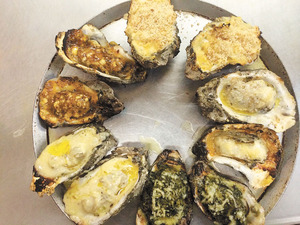 Vermilion: Abbeville, Erath, Gueydan, Kaplan & Maurice "The Most Cajun Place on Earth"
This coastal parish offers visitors a truly authentic Cajun experience. Towns in Vermilion Parish are known for their food, festivals, hunting and water sports.
Economic Development
Vermilion Parish has fully recovered from the devastating effects of hurricanes Rita and Ike over the past few years. Vermilion Parish is still making significant strides towards improving its economy. As part of Vermilion's developmental strategy, there is an ongoing search for a Director of Economic Development to head the Parish's Economic Development Committee.
Land/Waterway Development
The Port of Vermilion is managed by the Abbeville Harbor & Terminal District. According to AHTD, in 2012 the port's tenants employed more than 400 skilled and semi-skilled laborers, generated payroll in excess of $20-million and constructed projects valued at $55-billion.
Education
Acadiana Technical College Gulf Area Campus in Abbeville offers degrees in Accounting Technology/Bookkeeping, Administrative Assistant and Secretarial Science, Autobody Technician/Collision and Repair Technology, Business/Commerce, Health Service/Allied Heath/Health Sciences, Licensed Practical/Vocational Nurse Training and Mechanics.
Food
Abbeville is one of Acadiana's best-kept secrets and the bivalve capital of Southern Louisiana. An oyster paradise awaits in Vermilion Parish's largest city whose largest import is diners. Destination diners can choose between the pearls of Abbeville's oyster shell crown– Dupuy's and SHUCKS!. The New York Times mentioned both establishments in a 2002 article "It Takes More Than Crawfish To Make A Cajun Wiggle." Suire's Grocery and Restaurant in Kaplan is a staple for visitors and residents alike. This restaurant is known for their authentic Cajun food, some of which may seem unusual to non-locals. Menu items include: turtle sauce picante, shrimp and egg stew and crawfish fettuccine. The restaurant was mentioned alongside Dupuy's and Shuck's in the New York Times 2002 article.  Since then, the restaurant has garnered recognition and praise. The parish of Vermilion is known for being the home of Hebert's Specialty Meats. This is the birthplace of the turducken, which is a stuffed chicken inside a stuffed duck inside a stuffed turkey. In 2005, the town of Maurice was even featured in National Geographic Magazine where the town was referred to as "Turducken Town."
Entertainment & The Arts
Abbeville is home to the Depot and Abbeville Cultural and Historical Alliance Center. The Center exhibit houses numerous pieces of Cajun artwork, most of which depict le Grand Dérangement. This event occurred in the 1750s when the British exiled French Acadian families from Nova Scotia. Many of exiled families later settled in Louisiana and became the Cajuns we know today. Abbeville's Giant Omelette Celebration is November 1 and 2, 2014. In Abbeville, omelet is pronounced omelette. The Celebration takes place in historic downtown Abbeville each year. Highlights of the celebration include a charity walk, art show, egg cracking contest, live music, food, car show, Cajun bicycle ride and much more. Each year another egg is added to the 5,000-egg omelette. This year the omelette will contain 5,030 eggs, marking the Celebration's 30th anniversary.