Books: March Is For Mystery
03/18/2014 07:50AM ● Published by Aimee Cormier
By Ray Saadi - Book Editor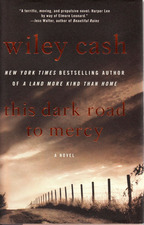 THIS DARK ROAD TO MERCY

By Wiley Cash, (William Morrow, $25.99)
Cash, who holds a PhD in English from the University of Louisiana-Lafayette where he studied writing under Ernest J. Gaines, returns with an engrossing follow-up to his debut novel, "A Land More Kind Than Home." Again, we find two children at the center, this time two daughters, 12 and six, who are placed in a foster home following their mother's death at home. Unexpectedly, their errant father, a washed-up ex minor league baseball player, returns and steals them away during the night precipitating a chase by the law and by an outlaw determined to find the loot from an armored car robbery. Major league baseball plays a background role following the homerun race between Sammy Sosa and Mark Maguire. Interesting characters and a fascinating plot with occasional bits of humor, make this another "can't put down" success for Cash.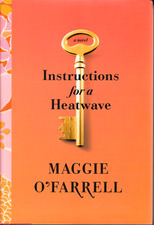 INSTRUCTIONS FOR A HEATWAVE
By Maggie O'Farrell, (Knopf, $25.95)
I was once in London when the weather was so hot I thought I was back in South Louisiana in August. That's what might have caused Robert Riordan to leave his wife, Gretta, withdraw money from their account and disappear. Now Gretta and her three children, Michael Francis, Monica and Aiofe, none of whom get along, put aside their differences, gather together in the place of their roots in Ireland and attempt to solve the riddle of their father's disappearance. They are a dysfunctional family riddled by unhappy marriages, divorce and dyslexia, but O'Farrell's story is filled with hope and reconciliation.