Books: March is for Murder
03/11/2014 10:00AM ● Published by Aimee Cormier
By Ray Saadi - Book Editor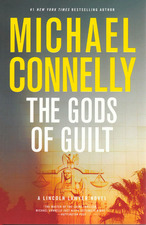 THE GODS OF GUILT
 By Michael Connelly, Little, Brown, $28
If you like gripping courtroom scenes in mystery thrillers you won't find any better than this one starring Mickey Haller, the "Lincoln lawyer," so-named for having his office in a Lincoln Towncar, with his driver Earl at the wheel. Unlike most legal thrillers where courtroom scenes don't come till the end, this one starts on page one and from there Connelly moves at a rapid pace. In this instance Mickey's hired to defend a client charged with the murder of a prostitute who surprisingly is a woman he's defended in the past and whose death he might have, in a way, been responsible for. Connelly is one of my favorite writers and this thriller is one of his best.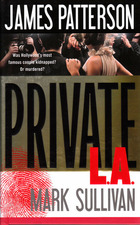 PRIVATE L.A.
By James Patterson & Mark Sullivan, Little, Brown, $28
The book opens with the horrific murder of four men on a beach and the next day, the killing of five people in a drugstore with a threat to add one more each day unless the city of L.A. pays a huge cash demand. No sooner does private investigator Jack Morgan and his on-again, off-again romantic partner, Justine begin juggling these crimes when they get a call to investigate the mysterious disappearance of one of Hollywood's most famous couples, Thom and Jennifer Harlow and their three "perfect" children. Who could do this? They are movie stars, bestselling writers and philanthropists, generously supporting orphanages around the world. Jack and Justine soon begin to uncover secrets that might suggest the Harlows were playing their greatest roles ever.