Apps: Games to Keep You Busy
02/18/2014 10:27AM ● By Aimee Cormier
By Gail Suberbielle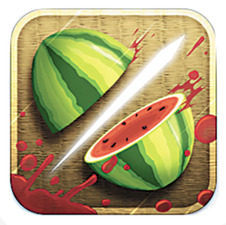 Fruit Ninja®
We're always on the lookout for fun new game apps, and if you're growing weary of Candy Crush or Angry Birds, we think Fruit Ninja might be just the ticket for you. Fruit Ninja features four different game modes – Classic, Zen, Online Multiplayer, or Arcade. The
premise is simple: slice the fruit that flies up on to the screen. In classic mode, miss the fruit and you get a strike. Three strikes and hitting a bomb instead of a fruit will get you out. The other modes have
variations of the basic premise of the game. With pleasing, cartoony graphics, this "juicy action game" sounds deceptively simple, until you're hooked and earning rewards like new blades and backgrounds. Cost: $0.99.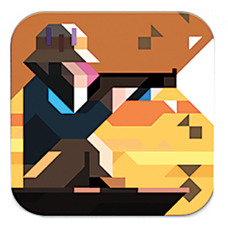 Ridiculous Fishing®
Don't let the retro appearance and sounds fool you – Ridiculous Fishing has all the bells and whistles of a modern-day game. Ridiculous Fishing lives up to its name; the premise is that you drop your line into the water as far as it will go without touching a fish. Then, as you draw your line back up, you try to catch as many fish as possible. Once the fish are at the top, you fling them in the air and shoot them. The more fish you shoot, the more "cash" you earn to upgrade your fishing reel, gun, and other items. Of course, there are in-app purchases like lures and other items. We predict you'll be "hooked" on Ridiculous Fishing in no time at all.
Cost: $2.99.