Books: Thrillers, Mysteries and Politics
02/18/2014 10:04AM ● By Aimee Cormier
By Ray Saadi - Book Editor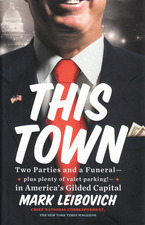 THIS TOWN By Mark Leibovich, Blue Rider Press, $27.95  
This book is about a funeral in Washington, DC. Not just any funeral but one commemorating the life and career of the most beloved broadcaster on TV, Tim Russert, longtime Moderator of Meet the Press. Leibovich, chief national correspondent for the New York Times, uses that event as a springboard for his incisive and funny look at the people who made this funeral the "social event of the year."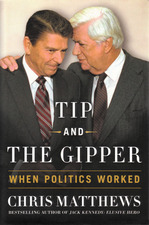 TIP AND THE GIPPER By Chris Matthews, Simon & Schuster, $29.95
The usual acerbic TV pundit, Matthews, settles down a bit to remind those of us who were there, and inform those who weren't, that the bitter rancor being displayed between our two congressional parties wasn't always like that. That was a time when, as he says, "Politics worked." When Ronald Reagan was President and Tip O'Neil Speaker of the House, the two leaders fought tooth and nail for their positions but never let that interfere with their friendship. It's a wonderful look at what our government could be again, maybe.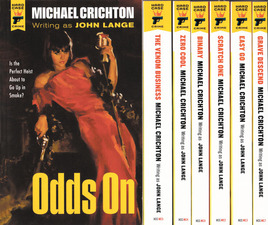 ODDS ON & MORE 
By Michael Crichton (Writing as John Lange), Hard Case Crime, $9.95 
While attending Harvard Medical School, Michael Crichton, best known for his Jurassic Park, wrote several thrillers under the pen name John Lange. Now, 40 years later, he chose Hard Case Crime to reprint the books, even revising some parts. Titles include ODDS ON, the perfect heist planned by computer that doesn't go so perfect; EASY GO, an Egyptologist and his band of thieves find a lost tomb and attempt to get away with the treasure; ZERO COOL, an American doctor gets caught between rival gangs wile vacationing in Europe, and five others, all displaying his early talent.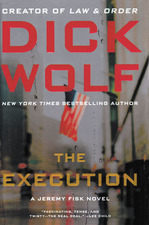 THE EXECUTION By Dick Wolf, William Morrow, $27.99  
NYPD detective Jeremy Fiske is assigned to investigate a mass murder near the UN where the newly elected Mexican President is to make an appearance. This follows the beheading of 23 men on the US border which Detective Cecilia Garza of Mexican intelligence believes is the work of the brutal assassin Chupararosa. The beautiful (of course) detective forms an uneasy alliance with Fiske to prevent the assassination of the new president. But as they quickly learn, there's more at stake than meets the eye. It's as exciting a thriller as one would expect from Wolf, the creator of Law & Order.