Books: Fashion, Arts, Lit and Fun
02/11/2014 08:46AM ● By Aimee Cormier
By Ray Saadi - Book Editor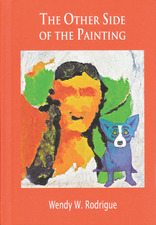 THE OTHER SIDE OF THE PAINTING  By Wendy W. Rodrigue, UL Press, $24.95
George Rodrigue's wife Wendy, his companion, colleague and critic, has written the revealing story of their life together in this handsome and solid book which, in light of his recent death, will lovingly stand as a personal tribute. Wendy, a prolific blogger and creative writer, details Rodrigue's life from his upbringing as an only child in New Iberia where, at nine years old and confined to bed with polio, he was introduced to painting with a "Paint by Numbers" gift from his mother. Wendy reveals the story behind each Blue Dog and Jolie Blond painting and in a humorous chapter explains the proper pronunciation of Rodrigue.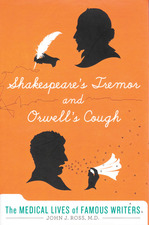 SHAKESPEARE'S TREMOR and ORWELL'S COUGH
By John J. Ross, M.D., St. Martin's Press, $24.99
Toward the end of his writing career, which came in his late-middle age, Shakespeare's handwriting appeared quite shaky; a symptom that the author speculates may have been connected to his syphilitic obsession and gossip about his sexual misadventures. What? Shakespeare? Who would've thought? Dr. Ross diagnoses 11 other famous writers including James Joyce who endured a rather graphic gonorrhea treatment, although he may very well have had syphilis or herpes simplex as well, since patients often had more than one venereal disease simultaneously. Fascinating reading.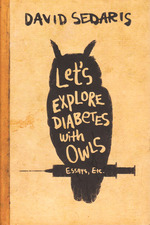 LET'S EXPLORE DIABETES WITH OWLS By David Sedaris, Little, Brown, $27
In a little over two-dozen short chapters Sedaris can be funny, laugh out loud funny sometimes, but always entertaining. In "Dentists Without Borders," he debunks the argument that other countries' health care means long waits and high fees. In "A Guy Walks Into A Railroad Bar Car," he humorously describes encounters with other interesting passengers. It's immensely entertaining as he and his companion, Hugh, travel to fascinating places.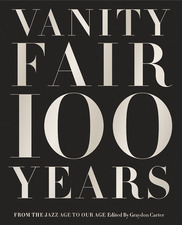 VANITY FAIR 100 YEARS Edited By Graydon Carter, Abrams, $65
This immense, oversized volume with so many fascinating articles and 300 color illustrations may well have you turning off the TV and spending hours devouring its nearly 500 pages crammed with the stories, photos and delightful cartoons that made the magazine so popular for a century. From 1913 to 2013, Vanity Fair spotlighted the music, movies, theatre, politics, writers and celebrities of those times. Warning! Do not attempt to read it in bed. It weighs a ton.