Books: Parenting & Pillaging
01/30/2014 03:59PM ● By Aimee Cormier
By Ray Saadi - Book Editor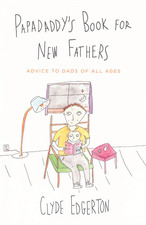 PAPADADDY'S BOOK FOR NEW FATHERS By Clyde Edgerton, Little, Brown, $25

At last, there's a book for new fathers, the most unprepared person on the planet. In this very funny and instructive book, Edgerton, a comic novelist, gives basic instructions to fathers (assemble the baby bed before the baby arrives and don't curse near a mimicking child.) New daddys will learn enough to give advice to mothers, mothers-in-law and anyone in earshot. Even if you're not expecting, the book is still a fun read.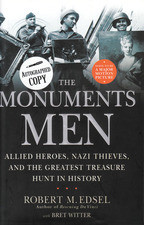 THE MONUMENTS MEN By Robert M. Edsel, Center Street Books, $26.99
This is the story of a special force of American and British museum directors, curators, art historians, and others, called The Monuments Men, who risked their lives scouring Europe to prevent the destruction of thousands of years of culture stolen by Hitler's Nazis. Published in 2009, it's fresh again in light of the movie opening this month based on this book and the recent discovery of a treasure trove of some of the great paintings stolen by the Nazis for Hitler's enjoyment. Found almost two years ago in a private apartment, the German government only recently revealed their existence.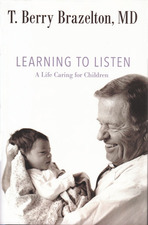 LEARNING TO LISTEN By T. Berry Brazelton, M.D., DA CAPO, $24.99
While nobody knows just how many babies will be born in this New Year, it's a sure bet many new mothers will be reading Dr. Brazelton, who's spent his life caring for children. This book of his, however, delves into his own life, how he decided to become a doctor and then specialize in pediatrics. Even though this is his life story, he couldn't help dropping good tidbits of advice on caring for children. See him as a babe learning to smile. Excellent.