Books: Resolve To Keep Your Brain Active

01/10/2014 02:44PM ● Published by Aimee Cormier
By Ray Saadi - Book Editor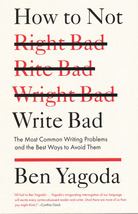 HOW to NOT RIGHT BAD, RITE BAD, WRIGHT BAD, WRITE BAD
(By Ben Yagoda, Riverhead Books $15)
Yagoda, a journalism professor at the University of Delaware, offers writers a one-word lesson on how to not write bad(ly)…Read. That's it, Read. Read as "much as you can" of "all kinds of things", and it's amazing how much can be learned without really trying. Throughout the rest of the book, he offers examples of proper grammar and avoiding errors.  Don't write without it.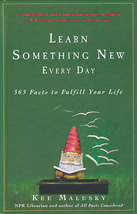 LEARN SOMETHING NEW EVERY DAY (By Kee Malesky, Wiley Publishing $19.95)
Here's a wonderful book to support your New Year's resolutions: a new, short essay for every day of the year, 365 in all, that will inform and even entertain you. Just take a day at a time and you'll learn a lot, which will naturally make you smarter.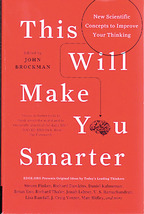 THIS WILL MAKE YOU SMARTER (Edited by John Brockman, Harper Perennial $15.99)
Here are over one hundred and fifty brilliant thinkers who present ways to expand your mind. In small doses you'll find large ideas from physics, psychology, philosophy, economics and more. Most stories are no more than a page in length and will truly make you smarter.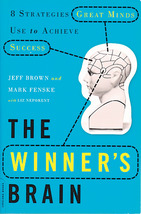 THE WINNER'S BRAIN (By Jeff Brown and Mark Fenske w/ Liz Neporent, Da Capo Press $15)
If you think your brain was hard wired in you at birth and you're stuck with it, prepare to be amazed at how the cutting-edge neuroscience taught by the writers can help you "train" your brain to perform at a higher level. 
Shop+Eat+Drink
,
Today
,
In Print
Ray Saadi
Acadiana LifeStyle
ben yagoda
kee malesky
john brockman
jeff brown
mark fenske