Warm Up With a Good Book
01/03/2014 08:21AM ● By Robert Frey
By Ray Saadi - Book Editor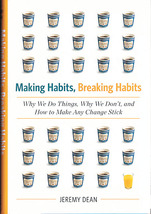 MAKING HABITS, BREAKING HABITS 

(By Jeremy Dean, Da Capo Press $26)
Most resolutions seem to concern habits: breaking bad ones like smoking or drinking excessively or making good ones, like eating well and exercising. What about Internet habits like Facebook and email? How can you control this thief of your time? Psychologist Jeremy Dean shows you how to simplify your life and add hours to your day.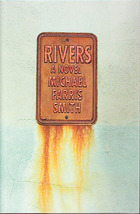 RIVERS 
(By Michael Farris Smith, Simon And Schuster $25)
More frequent then ever hurricanes, constant rain and thunderstorms, along with our disappearing coast cause the Federal Government to draw a line from the Florida Panhandle to Louisiana's western border declaring the area unlivable. But Cohen defies the rule and he, after losing his wife and unborn child, returns to his Mississippi home to live by his wits. He does well until he unwisely picks up a couple of hitchhikers who turn treacherous.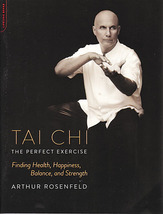 TAI CHI 
(By Arthur Rosenfeld, Da Capo $19.99)
So you've resolved to get in shape but you hate to sweat. Tai Chi could be the answer, if only you could find a top instructor close to your home. PBS's Tai Chi master Arthur Rosenfeld shows you how in his book to practice this ancient art notable for its' ability to ease pain and stress. The exercises begin easily and increase in difficulty as you progress. There are many helpful illustrations as well.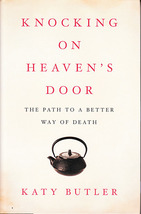 KNOCKING ON HEAVEN'S DOOR 
(By Katy Butler, Scribner $25)
As more and more people end up in hospitals tethered to life supporting machines, the question inevitably arises as when it is morally and lovingly time to "pull the plug". The writer relates the story of her own seventy-nine year old father who, after suffering a stroke was left powerless to care for himself. Later when outfitted with a pacemaker to correct a minor arrhythmia, he pleaded, "I'm living too long." This is a powerful and personal look at the dilemma that faces more and more caregivers as medical science continues to find ways to promote life even when dying is the preferred option.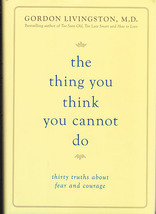 THE THING YOU THINK YOU CANNOT DO 
(By Gordon Livingston, M.D., Da Capo Press $19.99)
Whatever fears you have that keep you from doing what you'd like to do are addressed in this wonderful book you can read every day for thirty days or, all at once or, just dive in anywhere. It's thirty truths will help you overcome fear with courage.
For more book reviews pick up the latest issue of Acadiana LifeStyle on stands now!