Apps: Santa's Helper
12/20/2013 10:53AM ● By Aimee Cormier
By Gail Suberbielle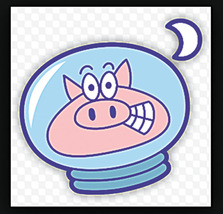 Moonpig®
Are you always scrambling at the last minute to find that perfect holiday card? Moonpig is a personalized greeting card app that takes away the guesswork and lets you send a personalized postcard or greeting card to family and friends. Take a picture with your smartphone or use an existing photo, which you can then insert into your greeting card or postcard. Choose from birthday, Christmas, humorous and other card categories or check out the top 20 bestsellers to get inspired. The app lets you personalize text, use addresses from your existing contacts, and pay for postage, then your card is on its way to its recipient via first-class mail or special delivery (cards can also be sent directly to you if you'd prefer to mail them yourself). Cost: Free for the app. Each greeting card is $3.99 plus postage and each postcard is $2 plus postage.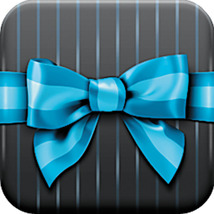 Gift Plan®
With the holidays just around the corner, many of us need a little help staying organized with which gifts go to which recipients, what size shirt Uncle Ralph wears, or whether you remembered to buy that doll for Susie. The Gift Plan app helps you plan and organize all that information and more. Gift Plan lets users import birthday and other important date information from contacts or Facebook, and the information is chronologically organized and easy to filter. It contains shopping lists, a place for you to jot ideas down (remember when Mom mentioned that necklace she admired?), and profiles for each recipient that can be customized with things like personal taste and size. Don't forget to give yourself this gift of gift-giving organization! Cost: $2.99.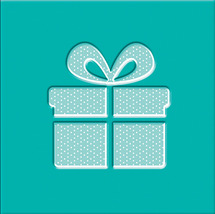 Gift Wrapping  Instant Expert®
Now that you've found the perfect holiday gifts for your loved ones, it certainly would be easy enough to throw them in a gift bag with some tissue and call it a day. With Gift Wrapping Instant Expert, however, you can learn some simple, step-by-step tricks for beautifully wrapped gifts. The app features video tutorials and helps users learn to make bows, put together gift baskets, design custom gift tags, and wrap presents like a pro. Built-in quizzes help to reinforce the material you learn in the videos. We went from clumsy ribbon tying to the art of the shoelace bow and criss-cross bow in just a few minutes. Cost: $0.99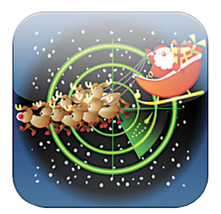 Santa Tracker Mobile®
It's said that we all have a little child in us somewhere, and the Santa Tracker Mobile app taps into that oft-elusive inner child. Who can resist counting down until Santa's arrival with the help of an interactive map (shows where you are, and lets you track Santa's route across the globe)? This app features daily messages from Santa and his elves and lets you share Santa's location with your friends on Twitter and Facebook. Easy to use, Santa Tracker Mobile has three main screens – the interactive map, a countdown screen showing how long until Santa arrives, and a screen showing messages like this fun tidbit: "An undisclosed source has revealed that Santa Claus spent the first day of his vacation surfing and playing volleyball on the beach where he received a minor sunburn." Cost: Fun for kids of all ages, this app is $1.99.