Books: Give The Gift Of A Great Book

12/18/2013 11:13AM ● Published by Aimee Cormier
By Ray Saadi - Book Review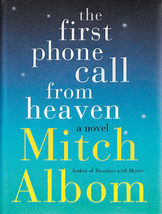 THE FIRST PHONE CALL FROM HEAVEN (By Mitch Albom, Harper $24.99)
Albom has a wonderful vision into things heavenly as in his "The Five People You Meet In Heaven." The residents of Coldwater, Michigan have begun receiving phone calls from their departed families and friends. Are these calls a hoax or real? Soon, the phenomenon attracts people from around the world to this small town, hoping to hear from their departed. As usual, Albom has readers believing the incredible and finding inspiration in the process.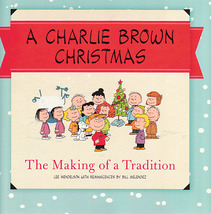 A CHARLIE BROWN CHRISTMAS (By Lee Mendelson, IT Books $19.99)
For everyone who's ever watched the TV show, "A Charlie Brown Christmas" (and who hasn't?), this is the story of how the show came to be, a beautifully illustrated tribute to the show and Charlie Brown's creator, Charles M. "Sparky" Schulz. Included is the actual script of the show as well as the musical score of "Christmas Time Is Here."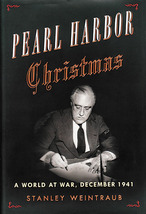 PEARL HARBOR CHRISTMAS (By Stanley Weintraub, Da Capo $24)
Just a couple of weeks after the Japanese sneak attack on Pearl Harbor, December 7, 1941, while many nations may have thought that America was totally demoralized and cowering from the Axis armies, Britain's Prime Minister, Winston Churchill was elated, for now England had a formidable ally to fight and defeat their enemy. Meanwhile, Americans continued to celebrate the holidays (too many for the last time) with even FDR and Churchill jointly lighting the White House Christmas Tree.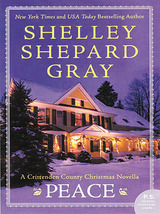 PEACE (By Shelley Shepard Gray, Avon Inspire $12.95)
In this classic holiday love story, readers are reconnected to Beth Miller from Gray's "Secrets of Crittenden County" series. And, she also reconnects with her lost love, Chris Ellis, who as a DEA agent carries a gun and thus is unsuitable for an Amish woman – but when he turns up bleeding just before Christmas, love conquers all.
Shop+Eat+Drink
,
Today
,
In Print
Ray Saadi
Acadiana LifeStyle
charlie brown christmas
mitch albom
shelley shephard gray
lee mendelson
stanley weintraub