Apps: Good Times Ahead
12/13/2013 08:58AM ● By Aimee Cormier
By Gail Suberbielle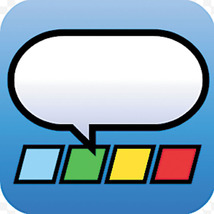 Bitstrips®
You may have been seeing comic strips on Facebook featuring your friends (and maybe even you!). This fun app lets users create a one-panel comic strip – simply choose an avatar, then choose from any number of options. You can make a "status comic," starring yourself (your avatar), or a "friend comic," featuring you and/or the avatars of other friends using Bitstrips. Users also can create electronic greeting cards to send. We love the various facial expressions, body positions, and scenarios in which you can place your avatar, and we found Bitstrips to be easy and fun to use. Always wanted to star in your own comic strip? Now you can!  Cost: Free.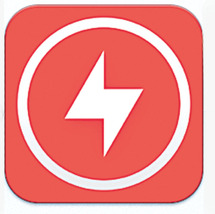 QuizUp: The Biggest Trivia Game in the World!®
Another of our favorite fun free apps for this month is QuizUp: The Biggest Trivia Game in the World! With more than 250 topics and 150,000 questions, users can compete against friends or other users of the game. Trivia questions come in a variety of different categories, like entertainment (TV shows, music, movies) and sports (football, baseball, basketball, etc.) or art, science, history, and education. The app is easy to use: Choose a category, and then you'll see the question (for example: "What was the name of the first US space shuttle?"), followed by a choice of answers (Columbia, Discovery, Challenger, Atlantis). QuizUp is fast becoming one of our favorite games! Cost: Free.