Books: M Is For Mystery Mania
12/13/2013 08:49AM ● By Aimee Cormier
By Ray Saadi - Ray Saadi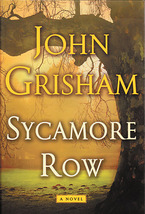 SYCAMORE ROW (By John Grisham, Doubleday $28.95)
Grisham's back, and back where he started in "A Time to Kill" set in Canton, Mississippi. Now, three years later, Jake Brignance is challenged by the suicide of a very rich old man who hangs himself after mailing a letter naming Jake as executor of his will. Seems simple enough, except that the will leaves almost all of twenty-four million dollars to his black housekeeper. This gets the whole town talking and the man's estranged and disinherited children hiring big city lawyers to contest the will.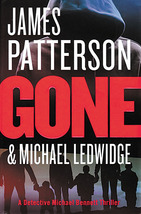 GONE (By James Patterson & Michael Ledwidge, Little, Brown $28)
Detective Bennett's life is in imminent danger from the ruthless Mexican strongman, Manuel Perrine who, just released from prison, plans to kill Bennett's entire family as well. Although safely ensconced in a witness protection hideaway, Michael, the one who put Manuel in prison, is soon called to return to find him and put him away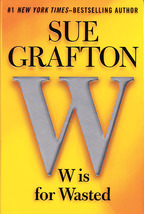 W is for WASTED (By Sue Grafton, Marian Wood Books/Putnam $28.95)
In Grafton's twenty-third alphabetical mystery, PI Kinsey Millhone, curious but undaunted when her name is found in a note on the body of a homeless man, begins to investigate. Imagine her surprise when she learns he'd named her sole beneficiary of half a million dollars, not to mention the obligation of breaking the news to his three estranged children. Meanwhile, an unsavory PI who pulled a fast one on his client ends up dead and somehow connected to Kinsey, putting her life in danger.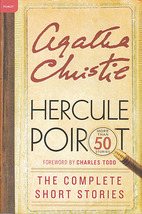 AGATHA CHRISTIE'S HERCULE POIROT: The Complete 50 Short Stories
(William Morrow $19.99)
Pit your "little gray cells" to work and try to beat Poirot at solving these cases. Your task is daunting, as the moustache-twirling little Belgian is, in his own humble opinion, "probably the greatest detective in the world." His friends Captain Hastings and Inspector Japp, must agree. They're all short enough for a quick read and tough enough to keep you guessing.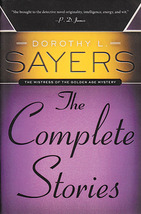 THE COMPLETE STORIES OF DOROTHY L. SAYERS
(Bourbon Street Books/ Harper $19.99)
Sayers, a popular writer of sophisticated mysteries, is represented here in a one-volume collection of the popular adventures of her sleuths: Lord Peter Wimsey, Montague Egg and others. Like her contemporary, Ms. Christie, Sayers offers readers the opportunity to pick and choose whichever story suits their taste and each and every one makes a good choice. 
Pick up the latest issue of Acadiana LifeStyle for more book reviews.