Books: A Blast From The Past
12/06/2013 04:18PM ● By Aimee Cormier
By Ray Saadi - Book Editor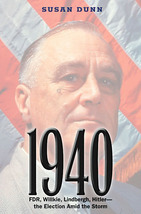 1940 (By Susan Dunn, Yale $30)
This was a pivotal year for the USA as FDR was vying for an unprecedented third term (he later won a fourth as well); he and his Republican opponent, Wendell Wilkie, sided with interventionists against the leading isolationist, Charles Lindbergh, who favored surrendering to Hitler. While Britain was being bombed by Hitler's Luftwaffe, America was preparing for war which came all too soon.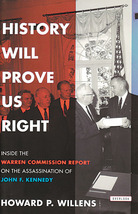 HISTORY WILL PROVE US RIGHT (By Howard P. Willens, Overlook Press $29.95)
Fifty years after the assassination of President John F. Kennedy, books continue to appear either supporting the Warren Commission's conclusion that Lee Harvey Oswald was the sole gunman or the many conspiracy theorists convinced otherwise. Willens writes from his viewpoint as the last surviving staff member of the Commission arguing in the words of Chief Justice Warren, "History will prove us right." I doubt, however, that his book will end the conspiracy theories yet to come.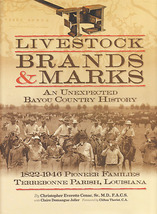 LIVESTOCK BRANDS AND MARKS
By Christopher Everette Cenac, M.D. and Claire Domangue Joller
(University Press of Mississippi $69.95)
Subtitled, "An Unexpected Bayou Country History," it is everything it suggests. While predominately an outstanding history of Terrebonne Parish told through an unusual source, the authors also cover their serendipitous discovery of a treasure trove of livestock brands beginning in 1822. Each of more than a thousand brands pictured introduces us to the settling of Terrebonne and other areas of Western Acadiana by early pioneers. The 400 oversized, glossy pages of text, photos and illustrations in this volume would make a welcomed and treasured gift for all lovers of local history.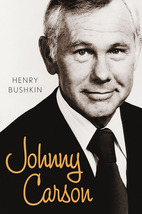 JOHNNY CARSON (By Henry Bushkin, Houghton Mifflin Harcourt $28)
The author, who Carson publically called his "best friend," ends this memoir thinking that Johnny "would have been happy with this book." I strongly disagree. Bushkin paints Carson as he saw him, warts and all, and though Johnny may have had many warts, I can't imagine him being pleased that his "best friend" exposed them all. Nevertheless, true Carson fans will appreciate the behind the scenes of the star's life and career.
For more great book selections pick up Acadiana LifeStyle's December issue on stands now!