Books: Delight Your Senses

11/20/2013 08:06AM ● Published by Aimee Cormier
By Ray Saadi - Book Editor
TWO FOR THE RIVER ROAD By Mary Ann Sternberg (LSU Press)
Sternberg takes us on an historic drive along the River Road between New Orleans and Baton Rouge in River Road Rambler ($24.95). We'll pass interesting sites like the Hansen's Disease Center Museum and Our Lady of Lourdes grotto. In her new edition of Along the River Road ($22.95) she describes sites, present and historic, along with photographs and drawings. Have a wonderful trip.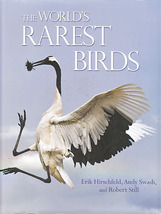 THE WORLD'S RAREST BIRDS By Erik Hirschfield, Andy Swash, and Robert Still (Princeton University Press $45)
This beautiful oversized book is for lovers of birds beyond their backyards throughout the world. Categorized by country and species, it's encyclopedic in scope, with colorful photographs and detailed information.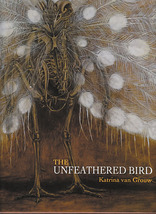 THE UNFEATHERED BIRD By Katrina van Grouw (Princeton University Press $31.96)
Here's an intriguing book on birds undressed, or more properly, Unfeathered. Want to see what they look like without all the feathers? Here in nearly 400 drawings made from actual specimens are various species shown in lifelike positions and engaged in typical behavior. Fascinating.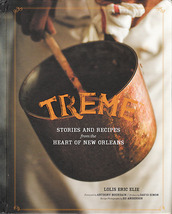 TREME Stories & Recipes By Lolis Eric Elie (Chronicle Books $29.95)

If you're a fan of "Treme," the hit HBO series set in New Orleans, you'll want this superb book for the stories as much as the recipes. Even if you've never seen the show, you'll still enjoy the stories. However, it's the recipes from some of the best restaurants in the Crescent City that will whet your appetite and send you to your kitchen. Elie, a New Orleans native and former newspaper writer, has put together a solid (physically and tastefully) collection of prized recipes for everything from Gumbo to Sazeracs. The pictures are great, too. It's a winner.
Shop+Eat+Drink
,
Today
,
In Print
Ray Saadi
acadiana liestyle
mary ann sternberg
erik hirschfield
andy swash
robert still
katrina can grouw
lolis eric elie