Books: A Biography To Make You Think - And A Memoir To Make You Laugh

10/15/2013 02:57PM ● Published by Aimee Cormier
By Ray Saadi – Book Editor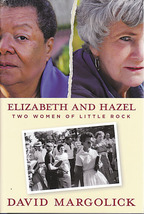 ELIZABETH AND HAZEL Two Women of Little Rock By David Margolick (Yale Books, $26)
It was September 1957 when two 15-year-old high school students were photographed in the iconic picture on this book's cover. As Elizabeth Eckford was turned away from entering Little Rock Central High, she was showered with vituperative racist jeers, notably from Hazel Bryan. Interestingly, a few years later, Hazel called and apologized, which Elizabeth struggled to accept and for which Hazel was scorned by both blacks and whites. A fascinating look back at a pivotal moment in our times.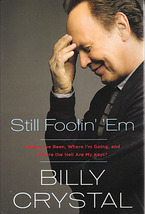 STILL FOOLIN' 'EM By Billy Crystal (Henry Holt, $28)

From the very first line in Crystal's Memoir we're reminded of his nine stints as Master of Ceremonies of the Oscars as he recollects the joy and laughs of his early years with family, friends, and Rabbi's, getting melancholy only when recollecting their passing. On his 65th birthday this past March, Crystal got to thinking of his own demise and the need to find his own burial plots. The scene with the tomb salesman quickly turns into one of the funniest stories of all. He's not foolin' anybody; he's still the funniest man around.
Life+Leisure
,
Today
,
In Print
Ray Saadi
Acadiana LifeStyle
billy crystal
david margolick