Books: Two Compelling Reads
10/09/2013 08:52AM ● By Aimee Cormier
By Ray Saadi - Book Editor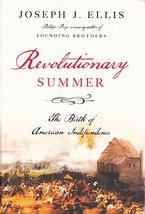 REVOLUTIONARY SUMMER By Joseph J. Ellis (Knopf, $26.95)
In the long summer of 1776, delegates of the 13 colonies met and after furious debate, voted to secede from the British Empire. All this while a massive armada of 427 British warships carrying nearly 34,000 British and Hessian soldiers attacked and defeated our troops defending New York. With superior forces against our ragtag army it should have been a decisive and final British victory except for the brilliance of General George Washington who, after losing New York, turned retreat into victory.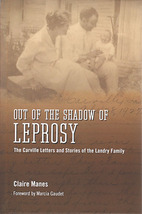 OUT OF THE SHADOW OF LEPROSY By Claire Manes (University Press of Mississippi, $28)
Nothing I've read about Carville and its hospital, charged with treating patients with leprosy (now known as Hansen's disease) has had such personal descriptions as those contained here. This book is written by author Manes about the grandfather she only knew from a recently discovered cache of letters he wrote from and about the hospital. It is not well known that patients were there voluntarily and could come and go as they pleased yet many stayed to protect their families. It is a hauntingly warm story lovingly told.