Camping Tips & Recipe Apps
09/24/2013 10:02AM ● By Aimee Cormier
Did you know that camping is making a comeback? Whether you're an RV or tent camper, camping can be a great alternative to a crowded beach condo or theme park. And when you pack your Coleman stove, don't forget to download this handy app as an accompaniment. The Classic Camping Cookbook and Meal Planner isn't just about cooking a hot dog on a stick, either – the app includes inventive foods like beer can chicken, muffins in an orange shell, and bananas Foster French toast! Easy to use, the app lets you search by cooking method (Dutch oven, foil, and yes, the proverbial stick), ingredient, or meal type. The helpful meal planner lets you enter the number of people you're feeding, and for how long, then pick or add recipes – the app breaks it down by shopping list, equipment, and cooking directions. S'Mores, anyone? Cost: Free.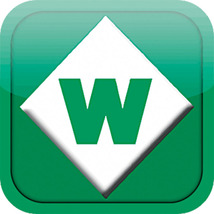 Woodall's RV & Camping Copilot®
Woodall's famous guide to camping is now right at your fingertips with this helpful app, providing information on more than 12,000 different campsites around North America. Not just for RV campers, the app also gives information for tent campers as well, providing you all the information you need to pick that perfect site. Want to know whether you can bring Fido? Does the site have Wi-Fi if you absolutely can't unplug? Is there a great swimming hole nearby? Woodall's answers these questions and more, such as pricing, directions, and recreational activities, and lets users take a virtual tour, mark their favorite sites, and view photos of potential camping spots. Private campgrounds are rated by Woodall's 5W/5W Rating System, widely considered the "most trusted consumer campground rating." Cost: Free.