Books: Go From Thrills To Teaching!
09/13/2013 10:59AM ● Published by Aimee Cormier
Book Reviews By Ray Saadi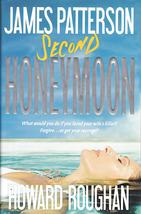 SECOND HONEYMOON By James Patterson w/Howard Roughan (Little, Brown $28)
A honeymooning couple decides on a sauna in their elegant suite in the Caribbean, till it gets too hot and they find themselves locked in. Suspended FBI agent, John O'Hara, is offered an exorbitant fee to fly to the Caribbean and investigate their deaths and find the killer. Soon, another couple on their honeymoon is killed and, as they say, "the plot thickens." That's not O'Hara's only problem as some serial killer is bumping off men named John O'Hara and he is on the list. As usual, Patterson's intriguing plots in short chapters keeps the pages turning.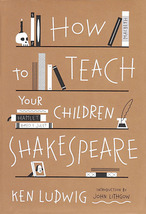 HOW TO TEACH YOUR CHILDREN SHAKESPEARE By Ken Ludwig (Crown $25)
Want to learn Shakespeare? Then, try teaching it to your kids, if you have any, and with this fantastically interactive and enjoyable book, you'll soon find yourself easily conversant with the Bard himself. Using repetition and memorization, the author will have you quoting lines from Shakespeare's many plays and sonnets in no time. No kids? Then, do it for yourself.