Your Best Brain Apps

09/06/2013 11:32AM ● Published by Christy Quebedeaux
Your Best Brain Apps
Acadiana LifeStyle Takes The Guesswork Out Of App Selection
By Gail Suberbielle
With thousands of apps out there for your smartphone or tablet, it can be hard to make a choice without cluttering up your phone or cutting into your wallet with apps you'll never use. To take some of the guesswork out of app selection, we've highlighted a few of our favorites. Most are available for iPhone or iPad, although some also are offered for Android or other smartphones. 

Lumosity Mobile®
Who doesn't like to fill up a bit of free time by playing a great game on their phone? Now, you can have some fun and train your brain at the same time. Billed by Lumosity as a "gym for your brain," this app was developed by cognitive psychologists and neuroscientists. Users can choose from games designed to challenge your flexibility, problem solving skills, attention, memory, and speed. The app is customized to the user, too – once you download the app, you'll be asked to register, then answer a series of questions that will help maximize the learning experience for you. As you play such brain-benders as "Pinball Recall" and "Speed Match," the app compiles your stats into a Brain Performance Index and compares your BPI against other players. Cost: Free. (Note: The app is free, but there is a fee if you want a paid subscription).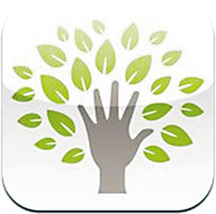 Khan Academy®
Long used by university students to enhance the lectures they're getting in the classroom, the Khan Academy app lets users "learn almost anything for free." With more than 4,200 videos covering a huge range of topics, the app is not just for higher ed users, though – there are plenty of subjects for K-12 users as well. Users can browse by category, such as math, science/economics, and humanities, or by test prep, talks and interviews, and projects/discovery lab. Videos can be downloaded individually or as an entire playlist by category, and users also can share videos with friends and family. Whether you're new to Khan Academy or a longtime fan, you're sure to love this great enhancement to the Khan Academy website. Cost: Free. 
Life+Leisure
,
Today
,
In Print
apps
gail suberbielle
lumosity mobile
khan academy