Books: Ready For Some Excitement?
09/06/2013 10:11AM ● Published by Aimee Cormier
Book Reviews By Ray Saadi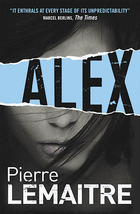 ALEX By Pierre Lemaitre (MacLehose Press $24.95)
A beautiful young woman is kidnapped, savagely beaten, stripped naked and suspended in a wooden crate from the ceiling of an abandoned warehouse, left to die from starvation or hungry rats. Alerts by a passing witness, diminutive Police Commandant Camille Verhoeven, still grieving the kidnap and murder of his wife, reluctantly takes on the case. Told in alternate chapters between the victim and Verhoeven, this exceptional thriller will continually surprise you with its' many twists and turns.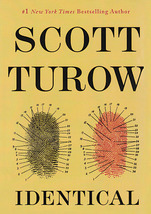 IDENTICAL By Scott Turow (Grand Central Publishing $28)
Identical twins Paul and Cass Giannis may look alike but are different in every other way. Paul is a candidate for Mayor of Kindle County while Cass is being released from prison after serving 25 years for admittedly killing his girlfriend, Athena Kronon. Athena's murder is now being reinvestigated by and ex-FBI agent Evon Miller who heads up security for the Kronon family, and private eye, 81 year old Tim Brodie. Scott Turow, just as he did in his best seller, "Presumed Innocent," will have readers caught up in the twist and turns of his chilling plot.