Books: Chilling Plot Twists And Thrillers
09/03/2013 04:47PM ● By Aimee Cormier
Book Reviews By Ray Saadi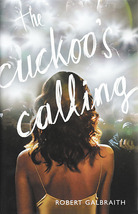 The CUCKOO'S CALLING By Robert Galbraith aka J.K. Rowling (Mulholland Books $26)
This book's big mystery was the real identity of the author, now revealed as the indomitable J.K. Rowling. The story itself is a real joy, a return of a Sam Spade type detective in Cormoran Strike. A veteran of the war in Afghanistan, he returned home minus the lower part of one leg, and became a private detective. Business was slow until a very wealthy client hired him to disprove police contention that his famous sister committed suicide by jumping from the balcony of her high-rise apartment. Cormoran is aided by his temporary secretary who, it turns out, is perfect for the job.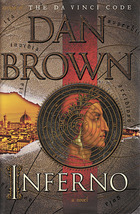 INFERNO By Dan Brown (Doubleday $29.95)
From the very beginning, readers will become immersed in Harvard symbologist Robert Langdon's plight as he awakes in a hospital with severe head wounds and no memory of his past thirty-six hours. When an assassin attempts to kill him where he laid, only the quick action of the beautiful and, incredibly smart, Sienna Brooks, who spirits him out of the hospital and into dark and mysterious passageways, saves him. An evil genius who's obsessed with the end of the world is the mastermind who wants Langdon and the intriguing codes he possesses. All the usual chases, close calls and wonderful travelogue are included.
Pick up Acadiana LifeStyle's September issue on stands now for more reviews by Ray Saadi.