Books: Like Father, Like Daughter
08/02/2013 09:46AM ● By Robert Frey
Book Reviews by Ray Saadi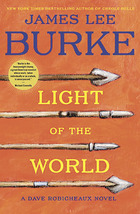 LIGHT OF THE WORLD
By James Lee Burke (Simon & Schuster, $27.99)
New Iberia native Burke also has a home in Montana, so it's not surprising that he would place Detective Dave Robicheaux, wife Molly, daughter Alafair and his good friend, Clete Purcel in Big Sky country for a vacation. The vacation soon turns violent and deadly when two criminals, one previously believed dead, threaten and attack Dave's family and Clete's daughter Gretchen. Add a crooked policeman and one very rich man whose granddaughter is brutally tortured and murdered, and Dave is on that case as well. Again, Burke's words transcend ordinary detective stories.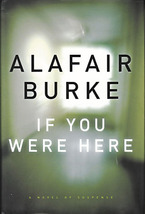 IF YOU WERE HERE By Alafair Burke (Harper, $25.99)
Burke's daughter, Alafair, pens an exciting mystery about a woman, who when her cell phone was ripped from her hand in the subway, gave chase causing the thief to fall onto the tracks. And, it's she, who reaches down and pulls him up to safety before dashing off, phone in hand. Acclaimed by all as a heroine, her identity remains secret until New York City magazine journalist McKenna Jordan sees a phone video of the incident and recognizes her old friend, Susan, who abruptly and mysteriously disappeared ten years before. Where was she hiding, and why?
Read more book reviews by Ray Saadi in this months issue of Acadiana LifeStyle, on stands now!