Books: Two More For The Beach

07/23/2013 08:59AM ● Published by Aimee Cormier
Book Reviews By Ray Saadi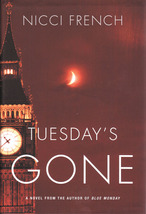 TUESDAY'S GONE 
By Nicci French (Pamela Dorman Books, $27.95)
Frieda Klein, a psychotherapist who's previously worked with police, is called in to interview Michelle Doyce, a rambling, incoherent woman who was found serving tea to a naked, decomposing corpse. (If that's not enough to pique your curiosity and have you rushing to the bookstore, I don't know what will.) Eventually, Frieda discovers the dead man was a con who was well known to her and may have been killed to embroil her in the investigation.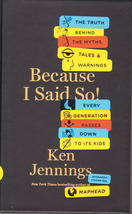 BECAUSE I SAID SO!
By Ken Jennings (Scribner, $19.99)
Subtitled "The Truth Behind the Myths, Tales, and Warnings Every Generation Passes Down to its Kids," Jennings relates how the clichéd warnings we give kids are mostly false: "Don't swim for an hour after lunch—you'll get cramps!" (False) "Don't cross your eyes, they'll stay like that." (False) "No double-dipping, you'll spread germs." (True!) Remember the Seinfeld episode when George gets caught doing just that? You'll learn a lot and laugh a lot in this delightful book.
Shop+Eat+Drink
,
Life+Leisure
,
In Print
Ray Saadi
nicci french
ken jennings