Books: Two For The Beach

07/08/2013 01:43PM ● Published by Aimee Cormier
Book Reviews By Ray Saadi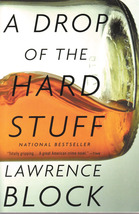 A DROP OF THE HARD STUFF By Lawrence Block (Mulholland Books, $14.99)
Block, a favorite writer of mine, is back at last, delivering the backstory of private eye Matthew Scudder, who's fighting a longtime battle with alcohol. He's now about to celebrate a year of sobriety when a friend who's also stepping through the AA program attempts to make amends to people he's harmed, and is murdered. Matt figures the killer is on the list his friend wanted to make amends to, and in investigating them, becomes a target himself. Along the way he makes up to three AA meetings a day determined to win his battle with the bottle. Welcome back, Mr. Block.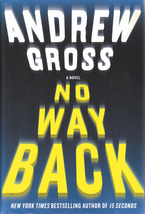 NO WAY BACK By Andrew Gross  (William Morrow, $27.99)
Wendy Gould, a devoted wife, stepmother and former policewoman lets herself be picked up in a hotel bar after a squabble with her husband. Once in the man's room she loses her nerve and retires to the bathroom to freshen up. While there she hears two men quarreling, both holding guns, and one shoots the other. Wendy grabs the victim's gun and kills the intruder who she discovers is a federal officer. Now, running scared, she connects with Lauritzia, an illegal nanny for a wealthy lawyer's children, also on the run, and they join forces running for their lives.  
Shop+Eat+Drink
,
Life+Leisure
,
Today
,
In Print
Ray Saadi
book reviews
lawrence block
andrew gross