Like Father, Like Son

07/01/2013 08:21AM ● Published by Aimee Cormier
Reviews By Ray Saadi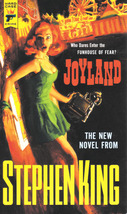 JOYLAND By Stephen King (Hard Case Crime, $12.95) 
King lures us in with the sweet tale of a college bound boy and girl in love who are separated during the summer during which time she drops him. Devin takes a job at Joyland to forget her but finds something even harder to forget, a gruesome murder in the Funhouse where the ghost of the victim appears on occasion. Soon, Dev is acknowledged as a hero for saving a young girl's life and befriends a 10-year-old boy confined to a wheelchair who has the "sight." He warns Dev of the danger in the Funhouse and leads him to the killer. King saves the scary part almost to the end but the anticipation is frightening enough.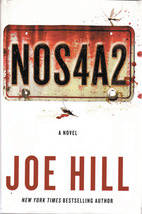 NOS4A2 By Joe Hill (William Morrow $28.99)
Unlike his dad, Hill wastes no time in giving readers a scare just three pages in, when Ellen Thornton, a nurse in the Supermax prison infirmary where the hideous Charlie Manx, a vicious child killer, awakes from a coma, grabs Ellen and threatens to take her son to "Christmasland," his place where he tortures and kills children. Soon we meet Victoria McQueen, aka the brat, a little girl blessed, or cursed, with the power to find things, no matter what or where, as she rides her bike through a rickety covered bridge to wherever it takes her. After Manx lures Victoria to Christmasland, she escapes; the only one ever to do so, and Manx is obsessed with finding her.  
Shop+Eat+Drink
,
Life+Leisure
,
Today
,
In Print
Ray Saadi
book review
stephen king
joe hill