From History to Mystery

06/07/2013 04:01PM ● Published by Aimee Cormier
Book Reviews By Ray Saadi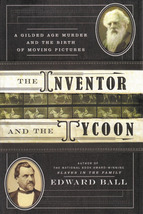 The INVENTOR and the TYCOON By Edward Ball (Doubleday, $29.95) 
Ball showcases two fascinating characters in an unseemly alliance; former California Governor Leland Stanford, who built the western half of the transcontinental railroad, personally driving in the last golden spike, and who founded Stanford University; and accomplished photographer Edward Muybridge, whose multiple photographs satisfied Stanford's obsessive curiosity about whether all four hooves of a galloping horse are off the ground at the same time. Sanford funded Muybridge's future endeavors even though the photographer admitted killing his wife's lover. An all male jury called it justifiable homicide and acquitted him. Many of Muybridge's fascinating photographs are included.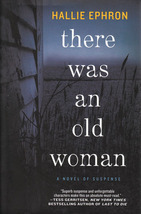 THERE WAS AN OLD WOMAN By Hallie Ephron (William Morrow, $25.99)
It's a fact. In 1954, a B-25 bomber crashed into the Empire State Building, one of its' engines falling to the bottom of an elevator shaft.* Now, nearly sixty years later, Ephron has curator Evie Ferrante preparing it for exhibit when she receives a call that her mother is hospitalized. After visiting the hospital, she goes to her mom's house, and finds it virtually unlivable, debris everywhere, except in the garage, where she discovers expensive liquor and bundles of cash. Something's wrong and she's soon fearing for her life. 
*(Coincidentally, a part of a 9/11 plane was recently found in an alley in New York)
Shop+Eat+Drink
,
Life+Leisure
,
Today
,
In Print
Ray Saadi
book review
edward ball
hallie ephron