Get A Jump Start On Your Summer Reading

05/31/2013 08:15AM ● Published by Aimee Cormier
Book Reviews By Ray Saadi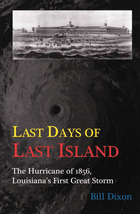 LAST DAYS OF LAST ISLAND By Bill Dixon (University of Louisiana at Lafayette Press, $20)
Though June 1st marks the official beginning of hurricane season, most major storms arrive in August and September, as did the great storm which devastated Last Island, a popular vacation spot in the Gulf. On Sunday, August 10, 1856, the storm's 150-mile an hour winds and massive nine foot storm surge wiped out every home and hotel, killing possibly as many as three hundred people. (The names of identified victims, including ship passengers, are included in the appendix). Dixon builds on James Sothern's 1980 "Last Island," the first non-fiction account of the disaster, adding many details and excellent photos and illustrations.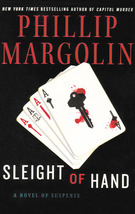 SLEIGHT OF HAND By Phillip Margolin (Harper, $26.99)
Charles Benedict, criminal defense lawyer, amateur magician and professional hit man, not only kills the young wife of a millionaire but also frames him and then gets himself hired to defend the rich guy for an enormous fee. How can he lose? Well, there's Dana Cutler, a private investigator who's known for solving tough cases and this is as tough as any she's faced, and with her life on the line. In a twist from The Maltese Falcon, Dana has just returned from a wild goose chase searching for a relic from the Ottoman Empire, a trip inexplicitly tied to this murder case.
Shop+Eat+Drink
,
Life+Leisure
,
Today
,
In Print
Ray Saadi
book review
bill dixon
phillip margolin