New Books! New Adventures!
05/20/2013 01:29PM ● Published by Aimee Cormier
Book Reviews By Ray Saadi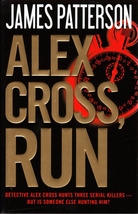 ALEX CROSS, RUN By James Patterson (Little, Brown $28.99)
Patterson again puts Alex Cross in jeopardy with not one, not two, but three serial killers who are among the most sinister and treacherous Cross has ever faced. Elijah Cream, a top plastic surgeon, enjoys hosting parties with underage exotic dancers, drugs and sex, until Alex busts one and ends his fun. Cream's perverted partner, Joshua, competes with him for the number of kills, at times allowing the other to listen in by cell phone. Additionally there's Ron Guidice, seeking vengeance for the death of his fiancé' which he blames on Cross. Patterson keeps 'em coming.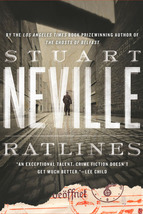 RATLINES By Stuart Neville (SOHO Publishing $25)
 "Ratlines" were channels used by Nazis after the war to escape from one safe place to another. In Ireland during 1963, three German nationals are murdered, causing the government to fear that Ireland's part in giving hostage to Nazis will mar, if not cancel President Kennedy's visit. Lieutenant Albert Ryan, Directorate of Intelligence, is ordered to investigate, a duty he finds distasteful since it means protecting the very people he fought against in the war.