Sudden Impact

05/13/2013 10:23AM ● Published by Christy Quebedeaux
By Barbara Gautreaux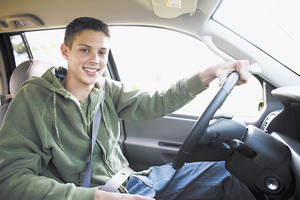 Teenagers are at high risk in Louisiana. Over the last four years more than 700 young adults have died from a motor vehicle crash and nearly half of those deadly crashes involved alcohol.
This is why the Sudden Impact program was created by the Louisiana State Police Troop I and the LSU Level 1 Trauma Center in New Orleans. To build a relationship between sophomores in high school and the people who live their lives caring for the accident victims.
Ten thousand teenagers, students in New Orleans, Baton Rouge, and more in St. Tammany and Tangipahoa Parishes, have attended a Sudden Impact program. In March, Women & Children's Hospital in Lafayette brought this teen injury prevention program to the Acadiana Region. "Women's & Children's Hospital is proud to be the first in the region to work in conjunction with LSP Troop I and LSU Level 1 Trauma Center to bring this amazing program to Acadiana families," says Kathy Bobbs, W&CH CEO. 
Sudden Impact launched locally with students from Ascension Episcopal School in Youngsville. To read about the 3-year commitment to eliminate "distracted driving" pick up the May issue of Acadiana LifeStyle.
Life+Leisure
,
Today
,
In Print
sudden impact
women & children's hospital
louisiana state police troop i
distracted driving
deadly crashes
alcohol