Summer Is Almost Here! Need A Good Book To Read?
05/06/2013 09:09AM ● By Aimee Cormier
By Ray Saadi - Book Editor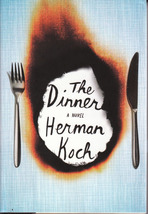 THE DINNER By Herman Koch (Hogarth $24)
The Lohman brothers and their wives meet for dinner at one of Amsterdam's finest restaurants to discuss their fifteen-year-old sons, both honorable, who have inexplicitly committed a horrendous act. Fireworks ensue as they debate whether to cover up their kids' involvement or inform police. Serge, a politician sure to be the next Prime Minister, is especially torn since the revelation would cripple his campaign. You, especially if you're a parent, confronted with their dilemma, must consider the terrible choice you might make. This is an exceptional novel; frightening, yet funny at times, and nearly impossible to put down.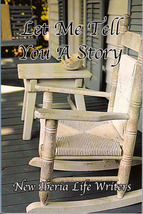 LET ME TELL YOU A STORY By New Iberia Life Writers (CreateSpace $15)
Begun in 2007 by Susan Edmonds, the New Iberia life writing classes taught the techniques of writing; dialog, story line and character development, the results of which are found in this book. Twenty-four vignettes capture the memories of family and friends and run the gamut of emotions from laughter to tears. The program was so successful it was picked up by USL Lafayette for its writing program and still continues.