What Have You Read Lately?

04/01/2013 07:57AM ● Published by Aimee Cormier
By Ray Saadi - Book Editor
Here are two more of our favorites featured in our March 2013 issue. Pick up Acadiana LifeStyle on stands now to see all the other featured books.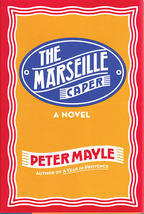 THE MARSEILLE CAPER 
By Peter Mayle (Knopf $24)
Mayle, to my mind, is the writer most responsible for creating the love affair between Provence and America with his debut memoir, "A Year in Provence." Now, he sends his Yankee sleuth, Sam Levitt, to the Marseille Coast, at the request of his wealthy friend, Francis Reboul, who is in a three-way competition to win development rights to a prized parcel of Coast property. Unfortunately, the other bidders include thuggish gangsters on one side and shark-like developers on the other, making this a very perilous investigation.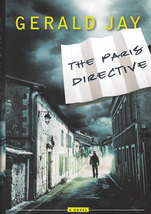 THE PARIS DIRECTIVE
By Gerald Jay (Nan A. Talese/Doubleday $25)
Klaus Reiner, a hit man hired to kill a visiting American industrialist on vacation in the little village of Taziac, bungles the job, inadvertently killing a trio of tourists. Retired and very bored Police Inspector Paul Mazarelle is charged with solving the murders. He is aided, or hindered, by Molly, a New York District Attorney and daughter of one of the victims. The pair then set out through the picturesque French countryside, determined to find the killer.
Life+Leisure
,
In Print
Ray Saadi
book review
marseille caper
paris directive