Love To Read? Need Suggestions?
03/21/2013 10:03AM ● By Aimee Cormier
By Ray Saadi - Book Editor
Here are two more of our favorites featured in our March 2013 issue. Pick up Acadiana LifeStyle on stands now to see all the other featured books.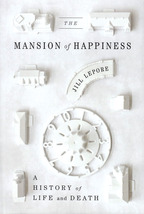 The MANSION OF HAPPINESS
By Jill Lepore (Knopf $27.95)
Harvard Professor Jill Lepore reprises many articles she's written for the New Yorker magazine that are still as provocative as ever. Do we, as famous Physician William Harvey imagined in the early 17th century, originate from eggs? Like chicks? Not so, as we now know, but back in King James I's time, it was believed conceivable. (No pun intended). As for dying, that used to occur at home until the 1950s when it moved to hospitals where doctors and machines worked to prolong life, until by the 1960s, the dying put off death for at least 80 days before passing. "The longer we live, the longer we die."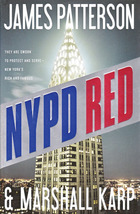 NYPD RED
By James Patterson & Marshall Karp (Little, Brown $27.99)
In this terrifically suspenseful novel, the Special Police Task Force charged with protecting movie celebrities during a Hollywood festival is strained to the breaking point. When a famous producer fatally collapses at breakfast, apparently from poisoning, Detective Zach Jordan and his beautiful partner (and former girlfriend) go to work to find the killer. This turns out to be the least of their problems as a psychopathic killer threatens to send all New York City into chaos. It's another Patterson thriller and hard to put down.