Looking For Something To Read?
03/08/2013 09:16AM ● Published by Christy Quebedeaux
By Ray Saadi - Book Editor
Looking for something new to read? With so many books to choose from, let us suggest some for you. Here are just two of our favorites featured in our March 2013 issue. Pick up Acadiana LifeStyle on stands now to see all the other featured books.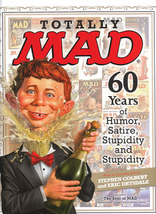 TOTALLY MAD
Edited by John Ficarra (Time Home Entertainment $34.95, Cheap!)
If you've been a fan of Alfred E. Neuman and Mad Magazine during the past 60 years, you've probably already stopped reading and are on your way to the bookstore for a copy. Stephen Colbert and Eric Drysdale add to the years of humor, satire, stupidity and …stupidity. I almost spilled my coffee on the table laughing as I paged through this oversized coffee table book. Bonus: A portfolio of Alfred photos is included in each copy.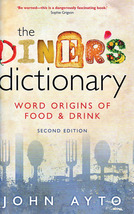 THE DINER'S DICTIONARY
By John Ayto (Oxford University Press $24.95)
This is a fascinating dictionary for people who like food and love to eat. And, are curious about how things got their names; for example, did you know that Cilantro is an alternative word for Coriander, and "fois gras" is French for "Fat Liver"? Or, who named the apple, or the mango, or oyster? (For that matter I wonder who first ate an oyster.) It's a wonderful guide with over 2,000 entries that will delight all gastronomes. (What's a gastronome?)
What Book Are You Reading Now?