Civil War Battles Along the Teche

03/07/2013 09:08AM ● Published by Gail Garcia
Firing the canon
Tired and hungry they arrived in Jeanerette with blistered feet after fighting a battle and marching over 20 miles. This is just a glimpse into the Civil War that was fought along Bayou Teche. Well known historian, Roger Busbice, will give further insight into the local Civil War battles during the history talk, Blood on the Teche: Civil War 1862-1863. The talk will be held at 6 p.m. on Thursday, March 21 at the Jeanerette Museum located at 500 E. Main Street, Jeanerette.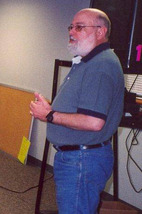 Busbice was Chief Historian for Louisiana's Old State Capitol and was a longtime adjunct instructor of history for Nicholls State University and for the LSU Lagniappe Program. He will draw on his extensive knowledge of history to give audience members a feel for the Civil War.  Busbice is the author of several articles including, The Old State Capitol in War and Reconstruction, Duellists and Demagogues, Black Flag: Guerrilla Warfare in Trans-Mississippi, The Reign of the Beast: The Federal Occupation of New, General Leonidas Polk: The Fighting Bishop of Louisiana, Globalization, Joshua Thomas: Brashear's Black Mayor and Putting the Children First.
His articles have been published in Louisiana Schools, The Journal of the North Louisiana Historical Association, The Louisiana Political Review, Chronicles: A Magazine of American Culture, Confiteri, and various newspapers and newsletters.
Find out interesting facts of the past that reflect on our present by attending the free history talk. This talk is suitable for teenagers and adults. For more information contact the museum at 337-276-4408, visit their webpage at www.jeanerettemuseum.com, visit their Facebook page or email the museum at jeanerettemuseum@yahoo.com.
Life+Leisure
,
Home+Garden
gail garcia
jeanerette
civil war
roger busbice