Here's What I've Been Reading

01/30/2013 10:50AM ● Published by Aimee Cormier
And Think You'll Enjoy
By Ray Saadi—Book Editor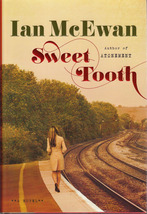 SWEET TOOTH
By Ian McEwan
Nan A. Talese/Doubleday $26.95
"Sweet Tooth" is the code name given by MI5, England's intelligence agency, to an operation designed to find and fund struggling writers whose politics agree with government. Beautiful college student, Serena Frome, working undercover, discovers, and falls in love with writer Tom Healy, an affair destined to fail, as are a number of her other romances. Despite its serious premise, the book is light-hearted with occasional laugh out loud moments.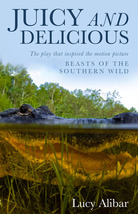 JUICY And DELICIOUS
By Lucy Alibar
Diversion Books $9.99
If you've seen the movie, "Beasts of the Southern Wild," you may be surprised to learn that Hushpuppy was originally written as a boy but was changed to a girl for the movie for which Houma's Quvenzhané Wallis has been nominated for Best Actress Oscar honors. You'll learn why that change was made in a note by author, Alibar, who co-wrote the movie with Director Behn Zeitlin, both also Oscar Nominees. If you haven't yet seen the movie, read the play first. You will, I think, enjoy it more.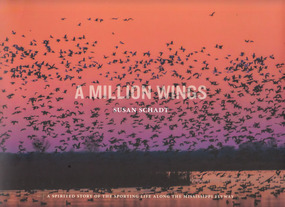 A MILLION WINGS
By Susan Schadt
Wild Abundance Publishing $50
Whether you're a duck hunter or not, you'll savor the great photographs of Lisa Buser, and relish the stories shared in the kitchens and around fireplaces of the finest private hunting clubs and lodges in the Mississippi Flyway. From Missouri to Louisiana, the scenery is stunning and the joy and camaraderie of these famed clubs and their owners are made evident in this wonderful volume that will appeal to anyone with an appreciation for the outdoors and all that it inspires.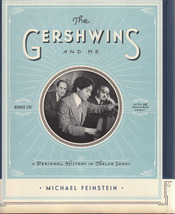 THE GERSHWINS And ME
By Michael Feinstein
Simon and Schuster $45
There's probably not a living person who knows the Gershwin brothers, George and Ira, better than Feinstein, who, at only 20, worked for six years as assistant to Ira. During that time, he enjoyed privileged access to the music and memorabilia contained in this intimate portrait of these musical geniuses. Not only does he do justice to this biographical memoir; the included CD has Feinstein performing each of the 12 songs framing this personal history. This is a book worth reading and listening to more than once.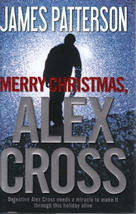 MERRY CHRISTMAS, ALEX CROSS
By James Patterson
Little, Brown $28.99
Christmas Eve turns out to be a very busy one for Police Detective Alex Cross as he's called away from family celebrations to rush to a family hostage situation: A father is threatening to kill his ex-wife and children, and Alex must risk his own life to save theirs. But, that's not all; a second call has Alex confronting a terrorist intent on putting millions of citizens at risk. The clock is ticking swiftly as Alex hurries to defuse a deadly situation. For Alex, Santa will just have to wait.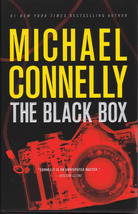 THE BLACK BOX
By Michael Connelly
Little, Brown $27.99
During the LA riots in 1992, Detective Harry Bosch discovered the body of female Danish photographer, Anneke Jespersen, but before he can investigate, he's assigned to another case amid the chaos in the burning city. But the memory of the dead girl continually haunts him and now, 20 years later, Harry finds a clue that may help him solve her murder. Pursuing the case, however, puts Bosch at serious odds with his supervisor who orders him to drop it. If you know Bosch, that's not very likely.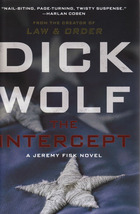 THE INTERCEPT
By Dick Wolf
William Morrow $27.99
Could the terror of 9/11 happen again? It seems likely, when a passenger on a flight to New York City attempts to hijack the plane but is overpowered by five passengers and a flight attendant who, after defusing the threat, are soon dubbed by the press as "The Six," and hailed as heroes. But, NYPD Detective Jeremy Fisk suspects the hijacking was just a ploy, allowing the real terrorist to deplane without being detected. His target—blowing up the new One World Trade Center being dedicated on the Fourth of July. Terrifying.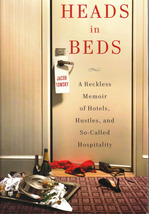 HEADS In BEDS
By Jacob Tomsky
Doubleday $25.95
This memoir by Tomsky gives a no-holds-barred look at hotels from the inside out revealing easy ways to get upgrades, free movies and lots of other good stuff. The secret? Start handing out $20 bills, on arrival and often, throughout your stay. A recent college grad with a philosophy degree and no ambition, Tomsky took a job as a parking attendant at a new, upscale hotel in New Orleans, working his way up to the Front Desk in a Manhattan hotel and all the way back to the Crescent City. It's funny and revealing.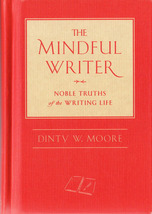 The MINDFUL WRITER
By Dinty W. Moore
Wisdom Publishing $12.95
If you've ever thought of writing a novel, a magazine article, short stories, poems, or even your own biography, start here. The brief quotations from successful writers, along with the cogent comments of Professor Moore, director of creative writing at Ohio University, will furnish the inspiration and direction you need to begin, and the encouragement to finish.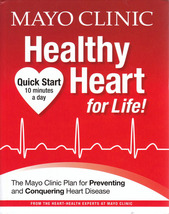 HEALTHY HEART
Martha Grogan M.D., Medical Editor
Mayo Clinic Books $29.95
User-friendly book that shows you how easy it is to prevent heart disease. First, get moving; walking for even just 10 minutes a day, and eating just five fruits and vegetables a day. Try to get eight hours of sleep each night and have a positive, happy attitude. If having a healthy heart is one of your New Year's resolutions, here's an easy and quick way to start.
Two Terrific Books from Sports Illustrated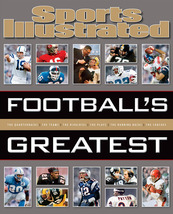 FOOTBALL'S GREATEST
$32.95
Now that the Super Bowl is history (after Feb. 5), football fans are suffering from pigskin withdrawal. Cure it by giving this giant football book from the writers of the greatest sports reporting magazine. This huge volume covers the very best 10 of everything in the game from Quarterbacks, Runners, Receivers, Coaches and everything else from the very beginning to today. Terrific "You are there" photographs make it a must for every NFL fan.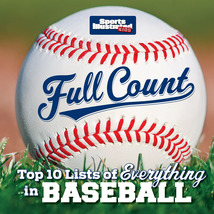 FULL COUNT: Top 10 Lists of Everything In Baseball
$19.95
Another great cure for 'footballitis' is this smaller, but "just as big on facts" book on baseball. Although labeled as "For Kids," believe me, it's for fans of every age. It lists the all-time 10 Best Pitchers, Hitters, Managers and even, Stadiums. (OK, stadia.) Kids, and their dads, will love it.
Life+Leisure
,
Today
,
In Print
Ray Saadi
Books
book review