Gail Garcia to receive Outstanding Citizen Award
01/04/2013 02:29PM ● By ALS Editor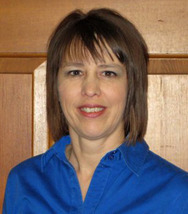 A vibrant member of the Jeanerette community has been selected by the Jeanerette Chamber of Commerce as the Outstanding Citizen for 2012. Gail Garcia will receive her award, along with Freddie Migues, Barbara Rogers, Heath Hulin, Acqueline Arnold, Tommy Louviere, Mary Martin, Rosalie Migues, Wilfred and Betty Edwards, Anthony Berry, John Boudreaux Jr., and David Provost.
Each is being recognized for contributing to the city's prosperity through their work, their patriotism and spirit of giving. The Outstanding Citizens will be honored at a dinner set for Friday, Feb. 8 at the Ward Eight Recreation Center. Tickets are $25 and can be purchased by contacting the Chamber at 337-276-4293. The Chamber also has a Facebook page and a website, jeanerettechamber.org.
Garcia, in addition to being an online blogger with Acadiana LifeStyle's "Acadiana Voices," is an officer with the Jeanerette Museum board and the Jeanerette Historic Preservation Foundation. She sits on the board of the Iberia Parish Tourist Commission, and is a member of the Jeanerette Chamber, the New Iberia Optimist Club, and the Landmark Society. She serves as the Community Outreach Coordinator for the Friends of Bayou Teche National Wildlife Refuge.
Her husband, Donovan Garcia, was selected Outstanding Citizen in 2004. The Outstanding citizens of Jeanerette have given selflessly and should be congratulated for having a civic heart. Congratulations!